In Car Advancements offer a wide range of stolen vehicle recovery and fleet management systems. There are a huge range of independent and multi national companies offering tracker installations but we are the true specialists in this field offering the best stolen vehicle tracking products on the market like no other. We offer Thatcham Cat 6 / S7 and Thatcham Cat 5 / S5 security products to meet all your insurance requirements. Having a tracking system installed gives you a major advantage in recovering your vehicle successfully in the event of a vehicle theft. All Thatcham tracking systems are monitored by a secure tracking Center meaning once your vehicle is taken they can instantly track the vehicle and communicate with the local traffic police in the area to recover your car or van quickly and safely.
Many customers ask is a tracking system worth it and will it work when my vehicle is stolen? We only offer products that are proven to recover vehicles successfully time and time again. With vehicle theft being an increasing problem due to car thief's not even needing the vehicles key to be able to steal your car or van it has never been a better time to get a stolen vehicle tracking system installed. The tracking systems we install area extremely small unlike older units and they are hidden within your vehicle none of the trackers are installed in the same place every time this increases there security instantly due to the thief not knowing where to look to try and remove the tracker once its installed. When a tracker is fitted correctly even you the customer won't know where the unit is fitted. once the vehicles trim is removed and the tracker is hidden in a certain area. The tracking systems we offer also have a full inbuilt back up battery meaning if the vehicles battery is disconnected the tracker will carry on running for up to 28 days on its own in most cases. With these systems also having a tilt and motion sensor any movement will cause the tracker to alert head office of an attempted vehicle theft.
Please be aware Thatcham category & insurance requirements have changed at the start of 2019. There are now only 3 categories which are listed below.
Thatcham S7 - This is the replacement for the most common Thatcham tracker installed. This used to be known as Thatcham Cat 6. The unit and requirements set out by Thatcham are still the same and the units fitted still offer excellent security which suits many customers requirements. The only difference between S7 and S5 is the ADR tags which are included with S5 models. This type of tracking system is installed to normal everyday vehicles such as BMWs, Mercedes, Fords and Landrovers.

Thatcham S5 - This is a completely new system which has been entered into the Thatcham line up and is sometimes referred to as the Thatcham VTS tracker. This offers exactly the same as S7 models but features ADR tags. These systems normally come with 2 tags in total but only 1 needs to be carried at any time when driving the vehicle. Without this tag being with the driver will mean the tracking call center will phone the customer and ask if a theft is taking place.

Thatcham S5 With Immobilisation - This is the replacement category for the original Thatcham Cat 5. Thatcham Cat 5 is normally fitted to vehicles where customers want the best or the insurance company won't accept no less. The S5 Plus is exactly the same as a normal S5 tracking system but it also features starter immobilisation. This means in the event of a theft the police can give an immobilisation command to the tracking call center. This is normally requested for very high spec range rovers or performance cars such as the Audi R8 or

Lamborghini. A new product to the market from Meta called the Meta S5 Deadlock also protects your vehicle from the latest wave of key cloning. The Deadlock system requires the tracker ADR tag to be present within the vehicles interior to disarm the immobiliser. The customer will also get a phone call if the vehicles ignition has been switched on without a tag present alerting you to the attempted theft as quickly as possible.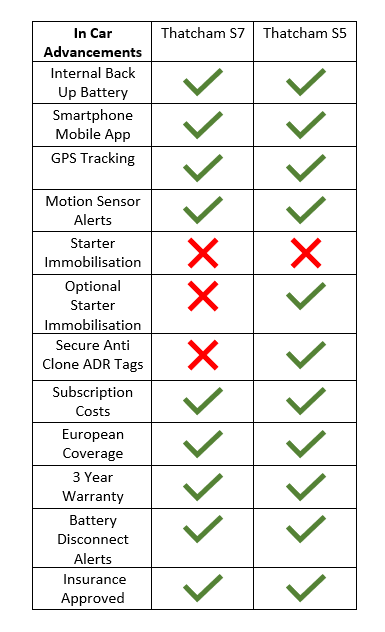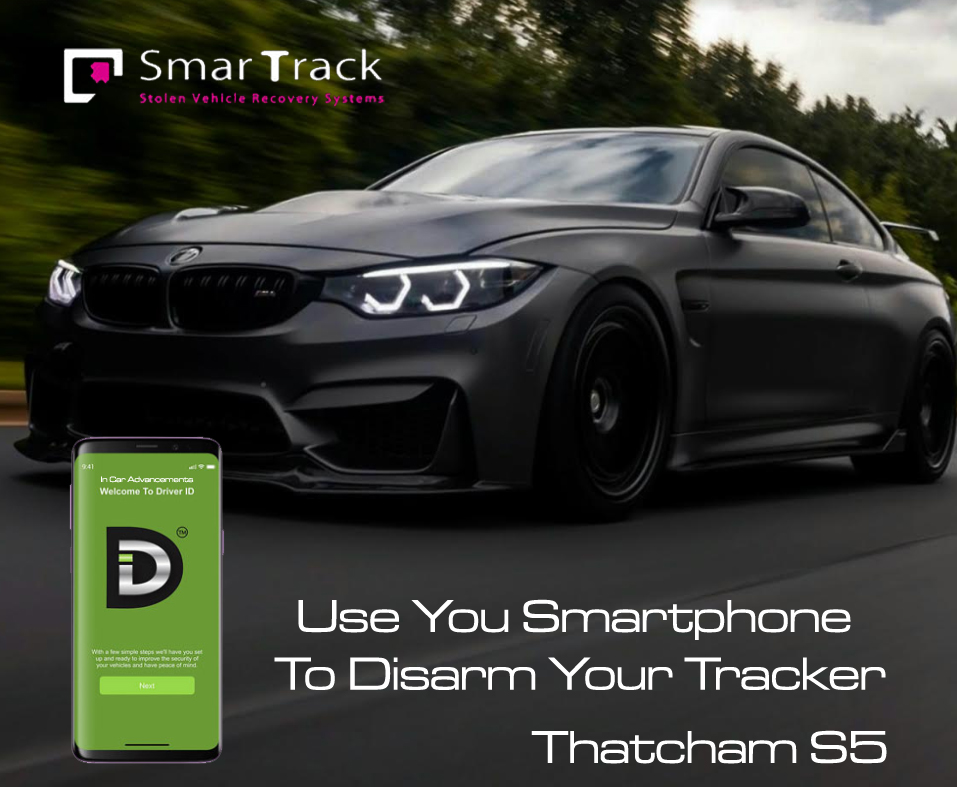 We offer vehicle trackers for different types of vehicles / values....
Thatcham

S7 Tracking (Vehicles up to the value of £90.000*)
Thatcham

S5 Tracking (Vehicles over the value of £90.000*)
Thatcham S5 VTS Tracking ( Vehicles between £55-90.000*)

Fleet Management Tracking ( Keep an eye on your fleet )
Brands we offer our customers.
Smartrack

Scorpiontrack

RAC Trackstar

Tracker

Phantom

Meta
Why choose us to carry out your vehicle tracker installation?
Specialist in Thatcham tracker installations

Fully trained and approved by all brands we install

Fully insured to work on your prestige vehicle

Fully Thatcham S7 & S5 Approved

Full warranty and after sales support

Confirm the unit is working & fully commissioned before leaving site

Make sure you understand how the unit is set up and how to pay subscription

Offering a fully mobile installation service across Essex.
What vehicles do we fit trackers on?
Cars

Vans

Bikes

Motorhome

HGV

Plant
We fit a wide range of tracking products from the following brands Smartrack, Scorpiontrack, Cobra, Phantom. Meta.
We supply and fit Car Trackers in Essex and all local area's such as…. Basildon, Brentwood, Romford, Hornchurch, Barking, Dagenham, Ilford, Thurrock, South Ockenden, Billericay, Grays, Southend, Southwoodham ferrers, Chelmsford.