Audi Q5 Handsfree Upgrade
6 December 2015 | Admin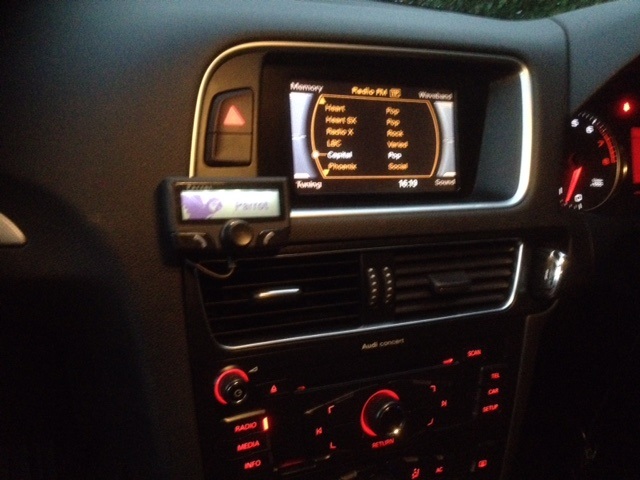 Not a large amount of Audi Q5's come with factory Bluetooth as standard and adding a Parrot CK3100 was the perfect solution for this vehicle. With the system intergerating into the vehicles original speakers perfectly allowing the radio to mute during a call and route the callers voice through the vehicles speakers. The Parrot CK3100 has been around for many years and its proven its quality and reliability time and time again. By giving customers a simple to use kit which features a easy access phone book which allows the phone book from your phone to be displayed on the kit meaning you can scroll through your contacts list while on the move.
The installation is very neat as you can see from the above picture meaning you only see the small visual display and a very small piece of wire which is around 1 inch. The only other part seen in the interior is the small microphone which is mounted next to the interior light. This is mounted here for the best possible performance in terms of picking up your voice while on the move. And mounting it in this location also massively reduces back ground noise which many hands free kits suffer from.
The way we install the system means it works seamlessly with your original vehicles radio system and gives you complete piece of mind while on the road knowing you can take a phone call and remain completely road legal. And we offer a Parrot Hands free fitting service for Audi's and many other vehicles in the Essex area.