VW Touran Pandora Smart Pro V3 Fitted Upminster
26 January 2023 | Admin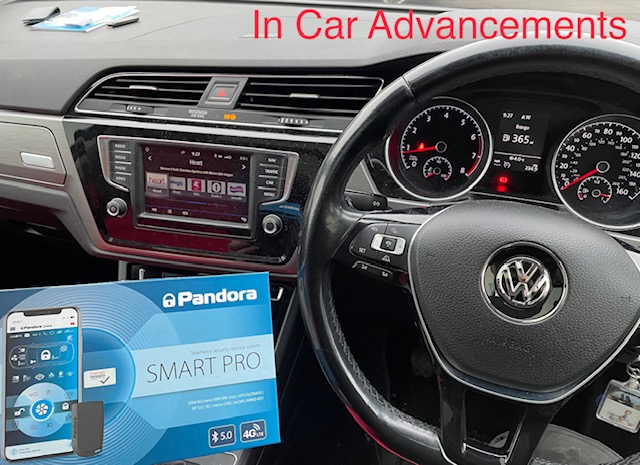 Due to the customer having his previous vehicle stolen he wasn't taking any chances and decided the Pandora Smart Pro V3 will offer the best protection required for his replacement VW Touran. This system allows the customer to be connected to his vehicle 24/7 meaning any attacks to the vehicle he will be alerted via a call and text message. The system allows the owner to check the status of the vehicle by simply loading the Pandora Connect app on your smartphone.
The Pandora Connect app allows you to see if a door is open, status of the locking and view the location of the vehicle via GPS. The system works in the background when you lock the vehicle and the alarm will automatically arm, when unlocking the system starts looking for the ADR tag before it will allow the disarm. Without this ADR tag within range the system will remain in an armed state meaning the alarm will start sounding and the immobiliser will remain active throughout. Most importantly the system is Thatcham approved and has a onboard battery back up siren.
The Pandora Smart Pro is by far the most advanced alarm system on the market giving total protection such as the full alarm, immobilisation, GPS tracking and phone alerts via GSM. The system has an ongoing subscription which needs to be paid @ £125 per year to keep it active. We offer a mobile service within Essex via our mobile installation service and you can call us on 07525 068291. You can view the Pandora Smart Pro V3.