VW T6 Pandora Mini Fitting Essex
30 January 2020 | Admin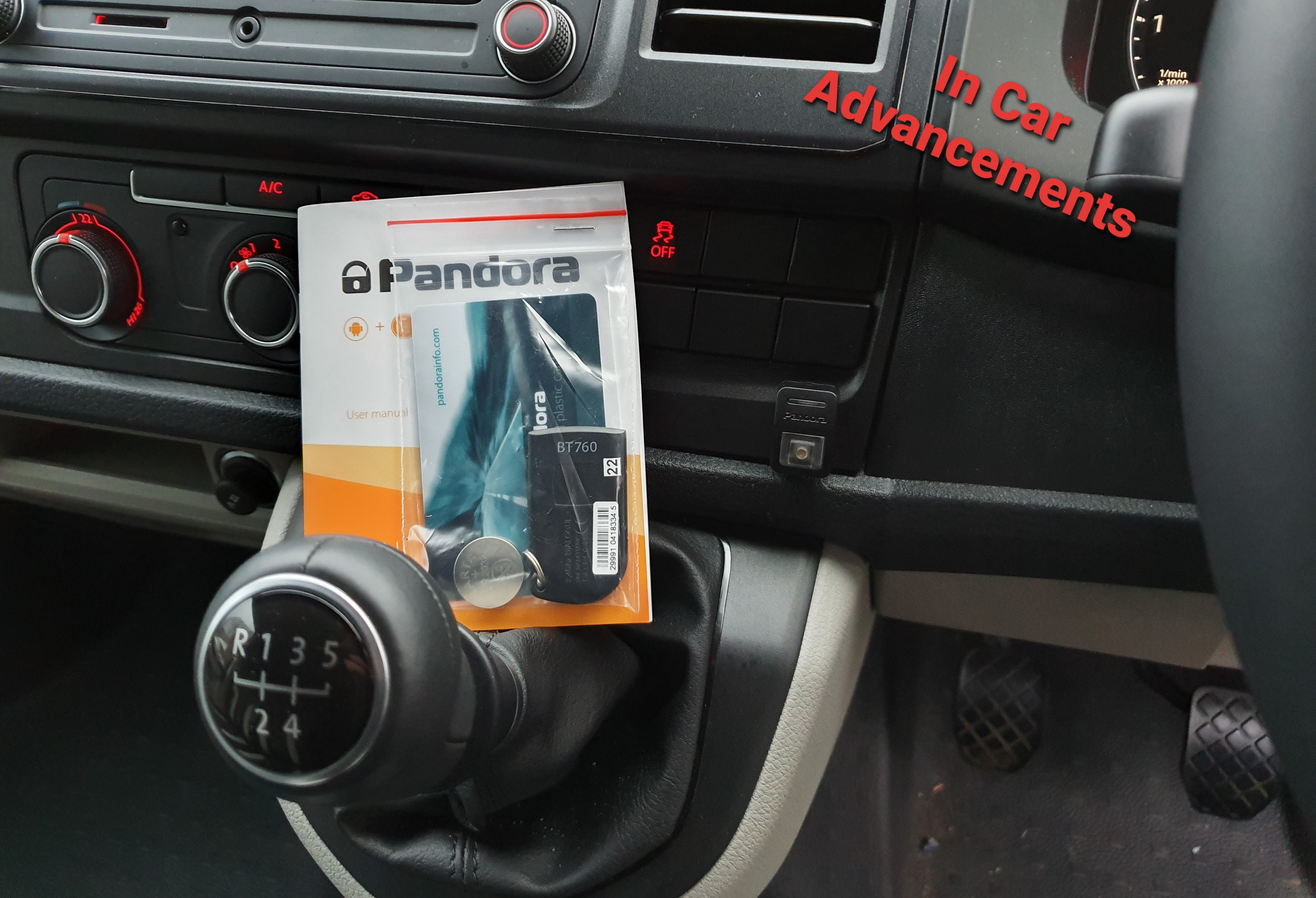 The VW T6 is becoming a massive target for thieves. As such many owners are looking to upgrade the security, although the factory system is Thatcham approved it simply isn't enough to protect the vehicle. Being able to clone a new key via the OBD port takes thieves seconds and your vehicle can be stolen in less than 45 seconds. The Pandora Mini BT takes this fear away with the secure ADR tag, which has to be present to allow the alarm to fully disarm and to turn off the immobiliser. Without this tag the system remains armed and protects your vehicle from key scanning and key cloning attacks!
The Mini BT wraps your vehicle in complete protection by having many trigger zones which are doors front, side and rear. Dual zone shock sensor, Tilt sensor and a motion sensor which detects the vehicle being pushed off the owners driveway for example. Fully immobilises the ignition and ECU wiring meaning without the Pandora ADR tag the vehicle isn't going anywhere. On this vehicle we also configured the anti hijack which means if the owner is driving the vehicle and they are forced to exit the vehicle and the ADR tag leaves the interior the system will start the anti hijack count down.
Once the anti hijack timer has expired the vehicle will become completely immobilised and it won't allow an engine restart. The only way to get the vehicle running is to have an ADR tag within range or use the emergency 4 digit override code. If you would like the Pandora Mini BT installed with anti hijack why not give us a call on 07525 068291.