VW T6 Pandora Light Pro Fitted Essex
12 December 2018 | Admin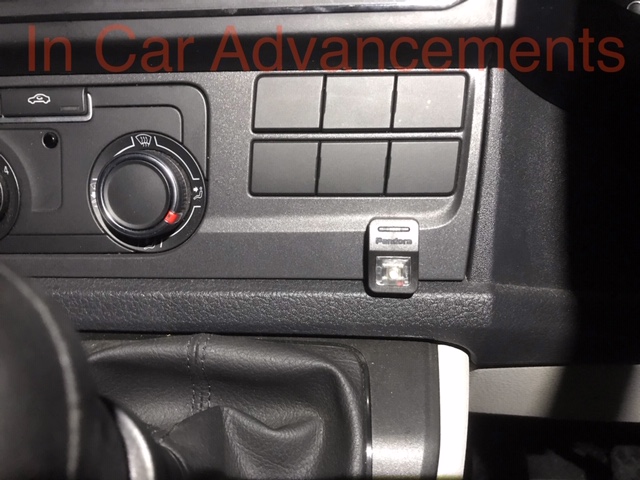 The VW T6 is a big hit with tradesman and the camper community across the UK. Sadly even though these vehicles have a factory alarm system they are easily bypassed via the vehicles OBD port in seconds. The thieves can also program a new remote keyfob into your vehicle by also using the OBD port ( takes around 30-45 seconds to program a new key ) or by cloning the 433Mhz signal over the air. Either method they use means your vehicle can be taken in seconds.
We would strongly recommend upgrading your security with a Pandora alarm system. The Pandora series of alarm systems offer excellent protection by covering all major entry points such as doors front, side and rear, bonnet and the alarm features many sensors which can detect many types of attack such as the dual zone shock sensor which can detect light and harsh impacts to the vehicles body or windows. The tilt sensor is used to detect the vehicle being jacked up or lifted from the ground. And last of all the motion sensor this sensor detects if the vehicle is being dragged from the owners driveway for example this form of attack is becoming more common.
With the Pandora systems you can also add on a dual zone proximity sensor which detects movement by the drivers or passengers window glass meaning if motion is detected the alarm will chirp to warn the thieves away before they smash a window for example. If the interior is entered the alarm will fully sound. We supply and fit the Pandora Car Alarm systems in Essex. Remember we are a fully approved Pandora PLATINUM car alarm dealer. If you would like a quote why not give us a call on 07525 068291.