VW Polo Parrot MKI9200 Fitting Grays
4 December 2018 | Admin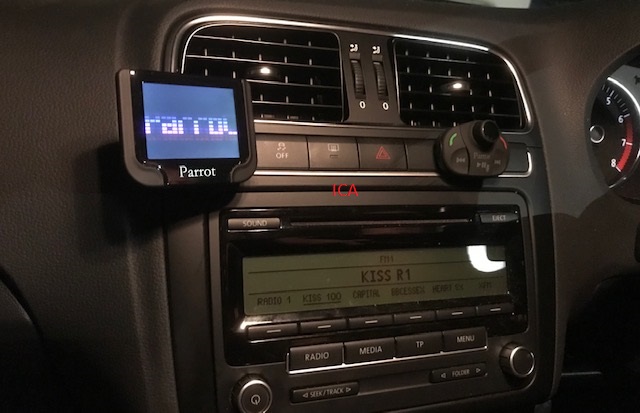 This VW Polo was treated to the highest spec handsfree and music system currently on the market. The Parrot MKI9200 allows you to make and recieve calls while remaining completely road legal at all times. If you have music on your phone you can wirelessly stream it via bluetooth meaning you don't have to worry about plugging in your iPhone or iPod to get music working. If you don't have any music on your phone you could always use the USB lead that is supplied with the parrot system, this can be used with a USB stick fully loaded with music meaning you can simply select what music you wish to listen to a press play.
The Parrot MKI 9200 offers a dual mircophone for cristal clear voice communication and the callers voice is clearly relayed through the vehicles original speakers allowing a sleek install which works perfectly. We install all Parrot systems with an audio lead suited to your vehicle meaning no wires are cut during installation. The good thing about using an SOT lead is the kit can be removed from the vehicle without leaving a trace it was ever there.
We are approved installers of the Parrot system in the Essex area. Meaning we have passed Parrot training to insure we can fit the system to a high standard. If you would like a Bluetooth Handsfree system give us a call on 07525 068291.