VW Golf R Pandora Elite Fitted Romford
12 April 2021 | Admin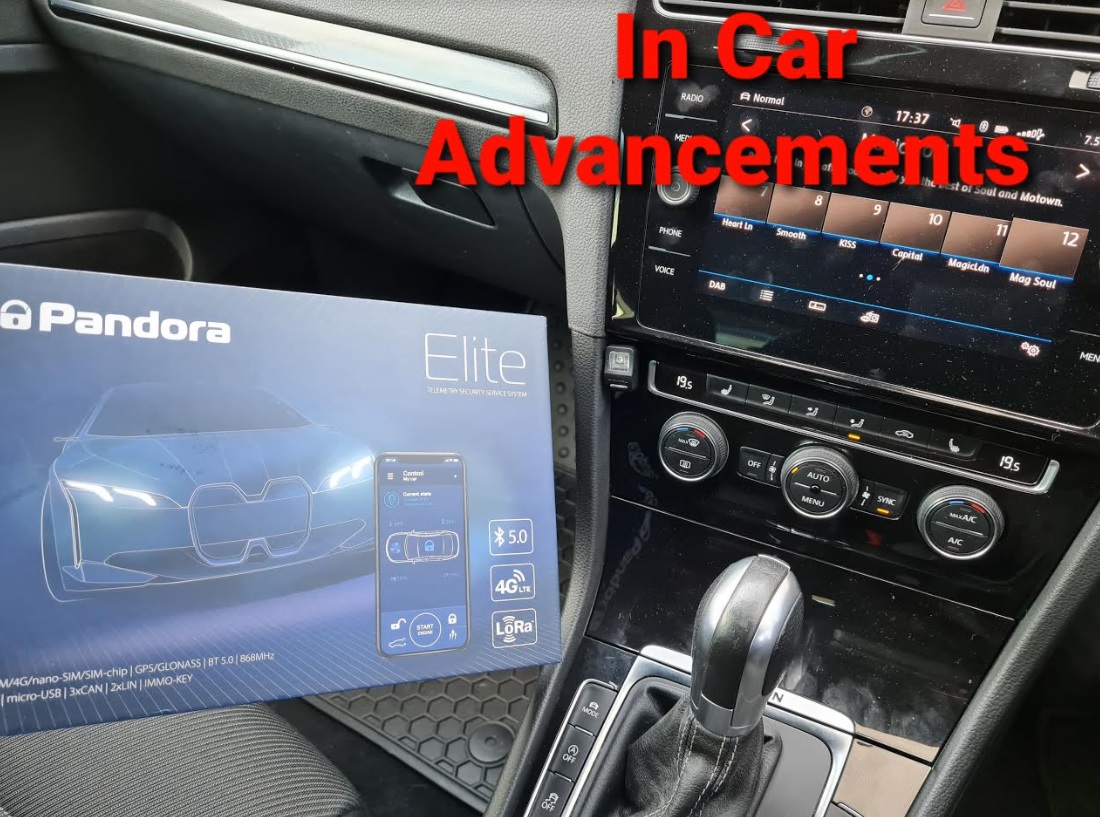 This VW Golf R is now ultra secure with the Pandora Elite system offering security unlike any other system in the UK. Not only is this system Thatcham approved with a battery back up 118db siren this system will wrap your vehicle in complete protection with alerts to the OLED remote pager plus GSM texts and phone calls if the alarm is triggered. This system also has a flashing window screen mounted LED which flashes the Pandora logo when the alarm is armed. The alarm features 5 sensors as standard which is more than enough to detect any possible breaches into your car or van such as the dual zone shock sensor ( detects impacts to the windows / door ), tilt sensor which detects any jacking of the vehicle to steal the alloy wheels, Motion sensor which detects any form of roll away or drag attempts. This vehicle also has the internal microwave sensor which means any movement within the interior will instantly trigger the alarm.
After the alarm is sounding for a few seconds you will get a phone call and a text come through however the pager is instant / at worst a 1 second delay. The OLED pager works up to 1 mile away meaning the pager is perfect if your at a pub / restaurant and can't hear the siren the pager will instantly alert you. The Elite is chosen by customers that want the best protection possible for there vehicle. Due to the elite being Thatcham approved it has passed many additional checks & approvals by Thatcham HQ meaning it is perfect at preventing theft of your vehicle.
The Pandora Elite mobile app also allows you to check the status at any time meaning a quick look at the app will tell you if any doors or the boot is open, if the vehicle is locked or unlocked and battery voltage for example. You can also quickly adjust sensors to your preference such as the dual zone shock, tilt and motion. Remember we offer a 12 month subscription on the Elite system.
The only part you see within the vehicles interior is the small Pandora LED which flashes when armed and it allows you to enter the 4 digit override code in an emergency. To protect you against key cloning & scanning the Pandora system has a ADR tag which uses a special encryption which can't be key scanned or cloned over the air. These ADR tags also go to sleep after 10 mins of no movement meaning even if your keys are within close range of the vehicle the system will not disarm. The Elite is only fitted by Platinum dealers in the UK meaning you will be getting the best service and installation. Call 07525 068291 to find out more on the Pandora Elite Thatcham Cat 1.