VW Crafter Laserline Can-Bus Alarm Fitting Essex
2 November 2018 | Admin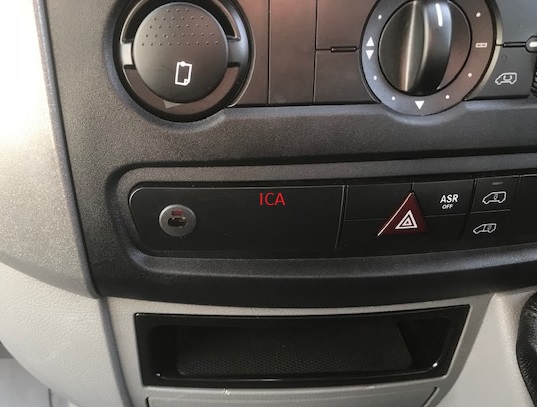 The VW Crafter is exactly the same vehicle as all Mercedes Sprinters made from 2006-2017. On these vehicles we choose to install the Laserline Thatcham Approved Can-Bus Alarm system. This alarm is suited to this vehicle due to it arming and disarming alongside the original vehicle remote locking, this means when locking the vehicle with the original key the alarm will arm and when unlocking it will disarm the alarm. This gives complete piece of mind knowing the system will always be set.
This system offers excellent protection by protecting all major zones such as the doors front, side and rear. It also protects the vehicles interior via ultrasonic sensors which means if the sensors detect movement they will trigger the alarm instantly. Ultrasonic sensors are needed due to one of the most common forms of attack is a thief cutting out the front window glass in order to gain access into the vehicle.
The system has a full onboard battery back up siren which sounds at 120 db when the alarm is sounding. Meaning if the wiring is cut to the siren the system will simply keep sounding. The alarm system also flashes the front and rear indicators in the event of the alarm triggering. The Laserline Can-Bus alarm is also fully Thatcham approved meaning once this van alarm is installed you may get an insurance discount. We also write out a written Thatcham certificate on completion to present to your insurance company.