Volvo Handsfree Fitting Essex
27 May 2016 | Admin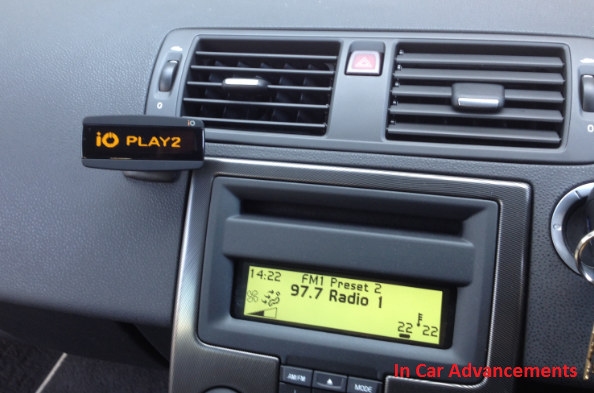 Volvo can be a very difficult car to install hands free Bluetooth into. You may instantly ask why? Volvo have many types of '' Standard '' audio systems fitted in there vehicles. Some customers didn't know they had the high performance sound system even when buying there car from new.
There is a basic system in some Volvo's were it makes installation straight forward and in other cases it can be a nightmare finding out the correct lead for your vehicle and where it connects into. But don't worry In Car Advancements have done a huge amount of Volvo's over the years and we know exactly where the amplifier is located in each model along with the knowledge in what lead is required in order to make the handsfree work.
On the above image you can see we fitted the IO Play 2 handsfree bluetooth and music system for this customer. He was impressed with the mounting location of the screen and there were no wires to be seen. As you would expect we are fully approved handsfree Bluetooth installers for IO, Nokia and Parrot Bluetooth systems. If you would like a handsfree Bluetooth kit installed in your Volvo or another manufacture give us a call on 07525 068291 and we can book you in. If you would like more information visit our Handsfree page.