Vauxhall Vivaro Pandora Mini BT Thatcham Cat 1 Fitted Essex
21 May 2020 | Admin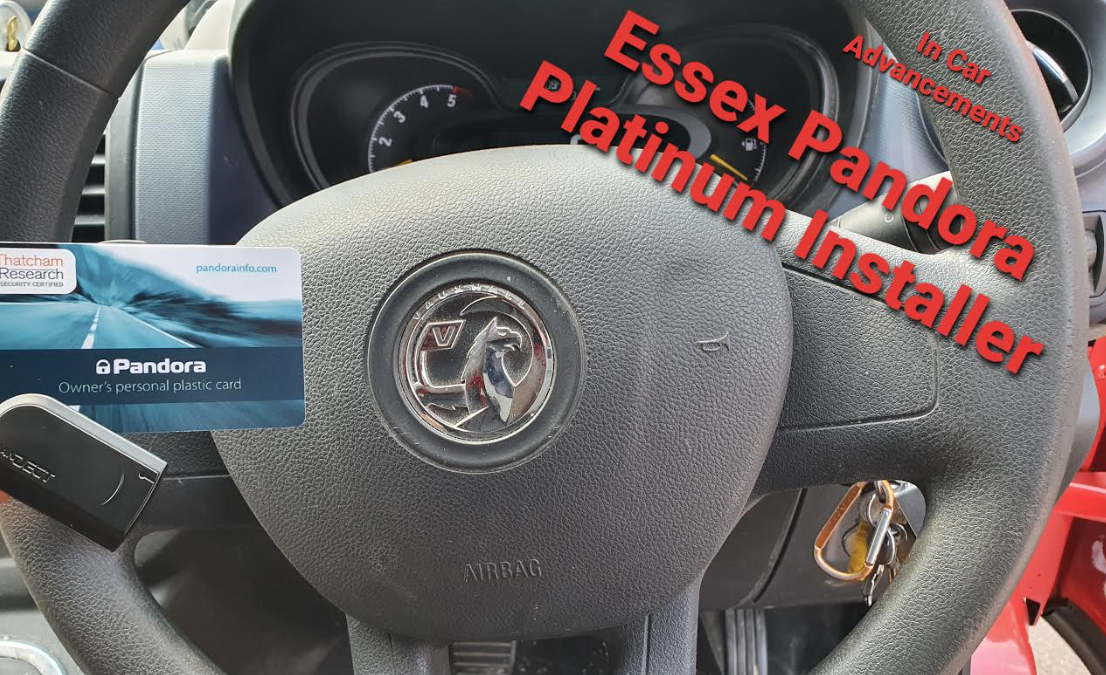 If you own a Vauxhall Vivaro or Renault Trafic made after 2014 you will more than likely find it has no form of factory alarm at all. This is a major problem because the thieves are well aware of this and target these vans all the time. This owner wasn't taking any chances and wanted a system which would protect him against key cloning and key grabbing, this is why the Pandora Mini BT Thatcham Cat 1 is perfect to suit these requirements. The Pandora Mini Thatcham Cat 1 features dual cut immobilsation which will stop the vehicle being started or hotwired. All the wiring is also black for the highest level of security.
The Pandora system uses an ADR tag which must be within range to allow the alarm to disarm and to allow the engine to start. This means even if a thief already has a key for your vehicle it simply won't allow a them to start the vehicle giving you total piece of mind. The system also features the smallest Thatcham approved battery back up siren which sits within the vehicles engine bay, it works via Bluetooth which means the siren is completely wireless and as such wires don't need to be run from the engine bay into the vehicles interior. This tiny Bluetooth siren talks to the main alarm ECU every few seconds meaning it can't be jammed or blocked without the siren sounding it's loud 120db siren. This siren also features an onboard battery meaning if the live or earth is cut when the alarm is armed the siren will trigger straight away.
Being Thatcham approved gives you total piece of mind, unlike many other alarms designed for the Vauxhall Vivaro or Renault Trafic this system can't be turned off / disarmed by key grabbing attempts. On these vehicles it allows the Pandora to lock and unlock the doors via the Pandora BT smartphone app which is a nice sleek feature. If you would like a Thatcham Approved Pandora alarm system installed why not give the only Pandora Platinum dealer a call in Essex on 07525068291.