Toyota FJ Pandora Light Pro V2 Fitted Essex
23 November 2020 | Admin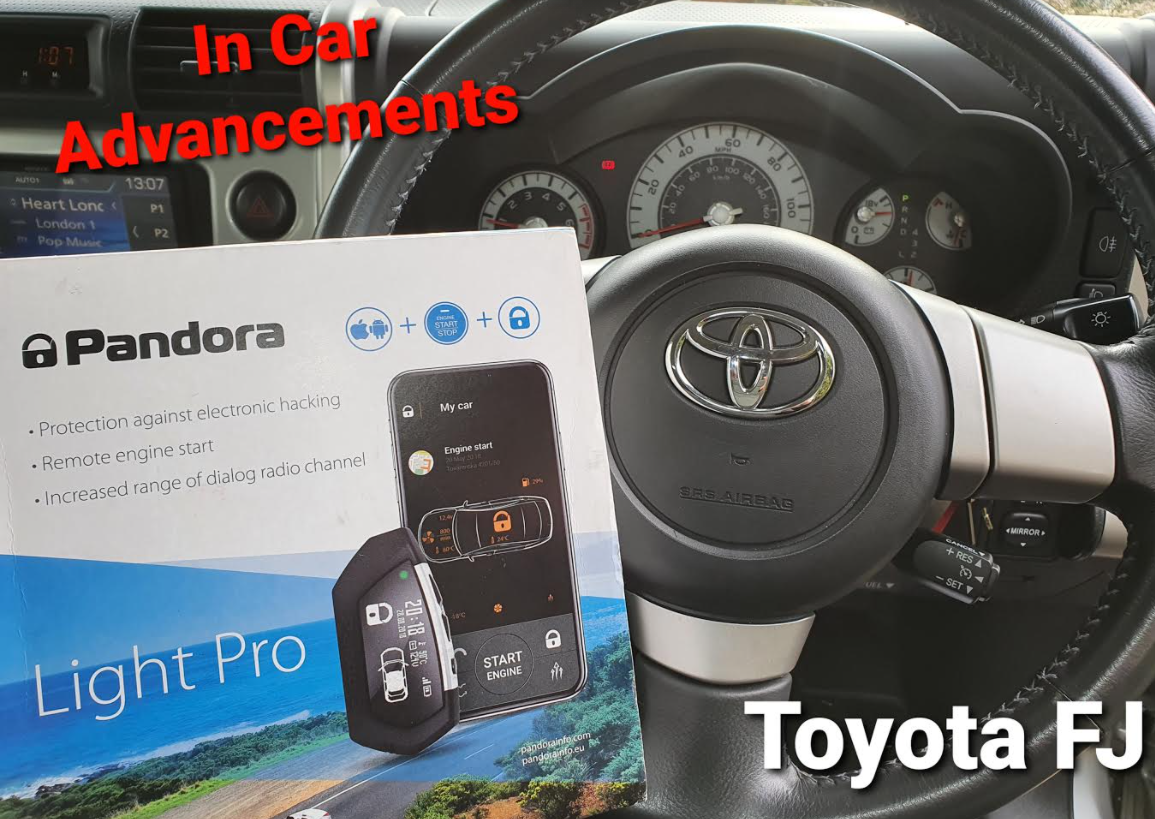 This Toyota FJ import is now secured to the max with the Pandora Light Pro v2. Offering complete engine immoblisation and a full alarm, the system also features a full remote 2 way pager which can work up to 1 mile away from the vehicle. This means if your away from the vehicle such as out for the evening having a meal and the vehicle is attacked outside the pager will start vibrating and playing a warning tune. This gives you the fastest response to check your vehicle is ok / not being attacked.
The Toyota FJ comes with no Thatcham factory alarm as standard and this owner was looking for the best security. The great part about the Light Pro v2 is there are no online or GSM running costs meaning it's a cost effective system to have installed. The Light Pro remote allows you to check if you have locked your vehicle up to 1 mile away and view battery voltage to check your battery condition is ok.
The system features a loud 118db battery back up siren and protects all the doors and boot. The Light pro also has many on board sensors such as a dual zone shock sensor, tilt sensor and motion sensor offering excellent security on your vehicle. The Pandora Light Pro v2 remote is fully re-chargeable meaning you can simply plug it in via USB to charge it when required. The Pandora Light Pro V2 is fully Thatcham approved and now it's installed onto this Toyota FJ is a full Cat 1 approved system. Fitted by Essex Platinum Dealer In Car Advancements 07525 068291.