Toyota Estima Parrot Handsfree Fitting Essex
10 November 2017 | Admin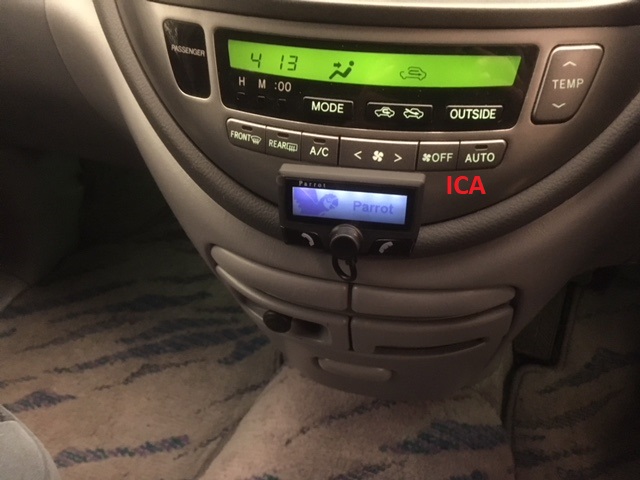 The Toyota Estima is an excellent large family vehicle from Japan. But as your more than likely aware these vehicles are very basic. They normally come fitted with a mini disc player and no ability to listen to FM stations due to the wavelength in Japan being different. In Car Advancements fitted a Parrot CK3100 LCD into a Toyota Estima which give the customer the ability to make and receive calls while driving on the road.
This system has a small display so you can see who is calling before you press the green answer or cancel button. These kits integrate with the original audio system by muting the radio while your in a telephone call. The parrot system will divert the callers voice through the original vehicles speakers for an excellent clear sound.
The drivers voice is picked up via a small microphone which is mounted on the drivers side a pillar. Giving excellent call quality at all times. We are fully Parrot certified installers meaning you get a high quality installation and the back up support should you need us in the future. If you would like a Parrot handsfree installed in your Toyota Estima or any other type of vehicle, you can give us a call on 07525 068291.