Renault Master 2022 Pandora Mini BT Cat 1 Fitted Southend
25 April 2022 | Admin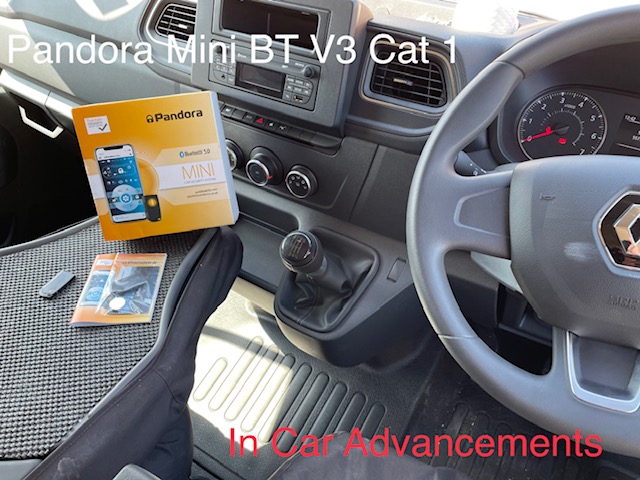 This brand new Renault Master is now protected by the Pandora Mini BT Thatcham Cat 1 offering a full alarm & immobiliser. The Mini BT protects the customers vehicle against key code grabbing and OBD key cloning. The system as standard comes with 5 sensors as standard meaning you have 1st and 2nd stage shock sensors, tilt sensors, motion sensors and interior front microwave detection. The system arms and disarms alongside the original vehicle remote key without issue providing the Pandora ADR tag is within range. Without this ADR tag the system will remain armed and the vehicle simply won't start.
The Pandora Mini BT has proven itself time and time again at being the most cost effective Thatcham cat 1 with the best security in the UK. The system also features a basic Bluetooth mobile app known as Pandora BT. The mobile smartphone app allows setting changes such as adjustments to the shock sensors and tilt sensors, you can also use the phone as a bluetooth tag in an emergency meaning if the CR2032 battery goes flat within the tag you can simply open the Pandora BT app and use the phone as an ADR tag.
If your looking to secure your Renault Master the Pandora system offers amazing protection at a great price point, unlike other systems the Pandora remains armed under all forms of attack. With the loud 118db siren it grabs attention. If you require a professionally installed Thatcham Cat 1 we can help simply call 07525 068291. We can advise on the best system avaliable for your vehicle. If you wish to view the Pandora Car Alarms UK range.