Porsche 911 Pandora Mini BT Fitting Essex
17 June 2020 | Admin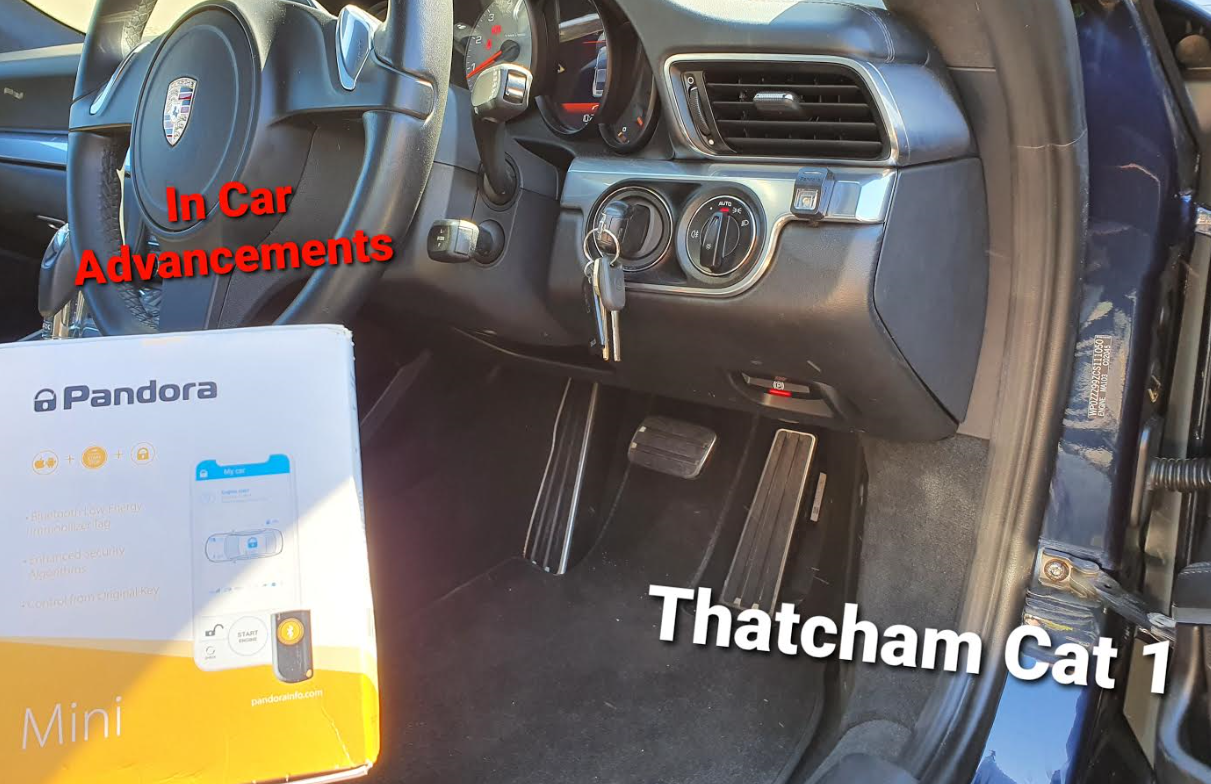 Porsche 911 fitted with the Pandora Mini BT thatcham Cat 1. The owner of this stunning Porsche wanted more than a simple alarm upgrade and wanted the most advanced system offering a full alarm and immobiliser with the anti key cloning and anti key scan features. This means if a theif was to clone a new key via the vehicles OBD port it wouldn't be able to turn the alarm off or disable the immobiliser giving total security. The great part about the Pandora system is it can be installed with NO damage to the vehicles interior, this is a major concern for many prestige car owners and as such they don't want anything drilled or cut. The Pandora LED is simply held in place with premium double sided tape, meaning if the system is ever removed you wouldn't even know an alarm has been installed.
This system has a small ADR tag that sits on the vehicles key ring which has to be within range to allow the alarm and immobiliser to disarm. The ADR tag goes to sleep when no movement is detected meaning there is no possibility of the system disarming even if your keys are within range. The Mini BT also allows you to connect a phone via Bluetooth the idea behind this is quick alarm setting adjustments, the ability the view history and you can use your smartphone as a tag in an emergency.
The Pandora Mini wraps your Porsche in protection by protecting all zones such as doors, boot, bonnet. dual zone shock sensor, tilt sensor ( protects your alloys ) and a motion sensor ( detects towing away and rolling attempts ). Backed with a 120db battery back up siren which will keep sounding if the wires are cut for total security. We are Platinum dealers of Pandora in Essex, to find out more simply call us on 07525 068291 to discuss your vehicle security requirements.