Peugeot Partner Parrot MKI9200 Handsfree Fitting Essex
21 March 2018 | Admin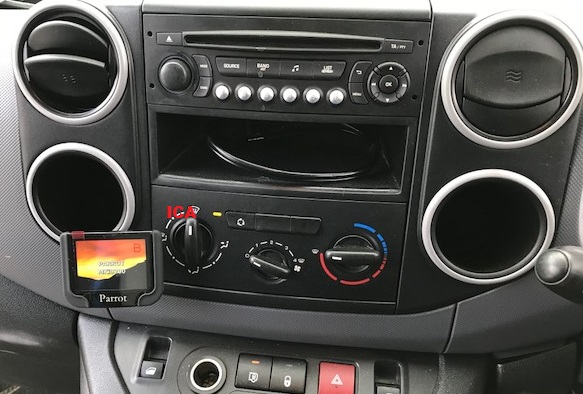 The Peugeot Partner normally lacks any form of bluetooth from experience. Our customer wanted a Parrot MKI9200 fitted for the best handsfree funcationality and Bluetooth music streaming. The Parrot MKI9200 links through the original vehicles speakers perfectly by us using a professional adaptor lead to allow audio to be routed through. The Parrot MKI9200 has been around for many years now and offers excellent performance in terms of phone compatability and handsfree quality during a phone call.
The Parrot offers dual pairing meaning you can pair a personal and work phone at the same time giving you the ability to take calls on both phones during your drive. The device also offers music playback by bluetooth meaning you can stream your music wirelessly while your drive. The system also offers 1Amp charging via USB if required meaning you can plug in tablets, phones and other USB devices that require charging. The USB connection also allows you to connect your smartphone and allow you to access your Apple music library while on the road.
If you require a Parrot MKI9200 professionally installed in the local Essex area you can view our Handsfree page or call us on 07525068291.