Pandora Wireless Shock Sensors
24 March 2020 | Admin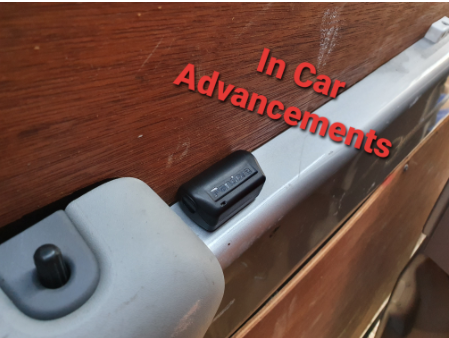 These wireless sensors could be the best upgrade for your Pandora alarm system. They can be fitted to your car or van to add additional protection. On a van for example they can be mounted high on the sliding and rear barn doors giving an instant alarm trigger in the event of any shock being detected on the rear doors. For example the most common form of entry on vans is door peeling / bending this will instantly detect it and trigger the alarm system.
On a car it could be used to protect a grill or a headlight. For example Range Rover headlights are a common part to be stolen. And on the Ford Focus vehicles the front grills are another common part to get stolen as such you can have these wireless Pandora sensors installed. The wireless sensor uses a small onboard battery (part number 123A). The battery life normally lasts between 12 - 18 months meaning they have very low maintenance. You simply swap the battery out when required
These sensors can also be turned off by the Pandora BT Bluetooth app if not required or you park the vehicle in a bad Environment, such as a building site with lots of machines / plant equipment causing a lot of vibration. These sensors are by far the most advanced wireless car alarm shock sensor on the market.