Pandora PS-331BT Wireless Siren Review
10 September 2019 | Admin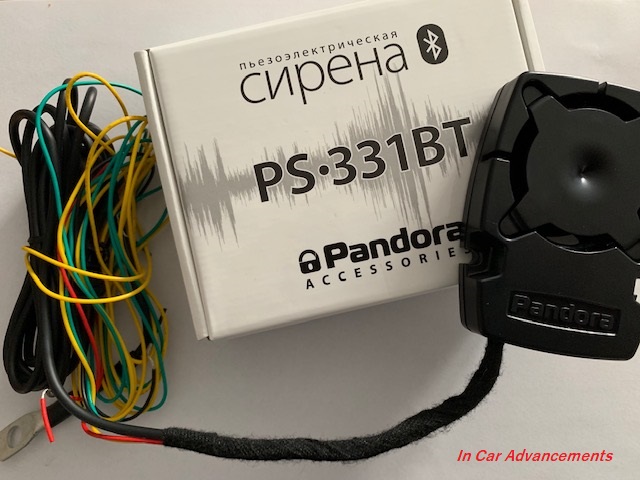 Pandora are always bringing new products to the market. We have been product testing this new Pandora PS-331BT system for a good few weeks now and we are very impressed. The best part is the siren is completely wireless from the Pandora ECU. This means on brand new vehicles no hole needs to be drilled through the bulk head to route the cables to the alarms brain.( not all vehicles / most use the original grommets provided ). With the siren being wireless it communicates over the secure wavelength meaning the alarm brain is always looking for the siren to make sure it's still in range / present, If the siren is disconnected the alarm will go into alert mode ( Smart pro and Professional ) systems will phone your mobile alerting you.
The siren is VERY loud and it's an unusual high pitched tone, for example if the warn away / 3 chirps is sounding it would make people look due to the sound. The siren being wireless also features an engine temperature reading and additional input and output wires for immobilisers or bonnet pins. This siren needs to be fitted by a Pandora approved engineer due to it needing to be programed via a laptop and professionally wired into the vehicle. This siren has so many mounting possibilities such as securing straight to a flat surface, mounting onto a flat metal bracket then modding to suit the exact vehicle application.
unlike other systems the pandora uses the most advanced 868Mhz data transmission to make sure using a wireless siren is secure and effective under attack. The Pandora PS-331BT can be linked into any Pandora system within the current range offering you the ability to upgrade your siren if required. This siren sounds at 125db and you can hear the difference straight away.