Pandora Car Alarms Platinum Dealer
20 June 2018 | Admin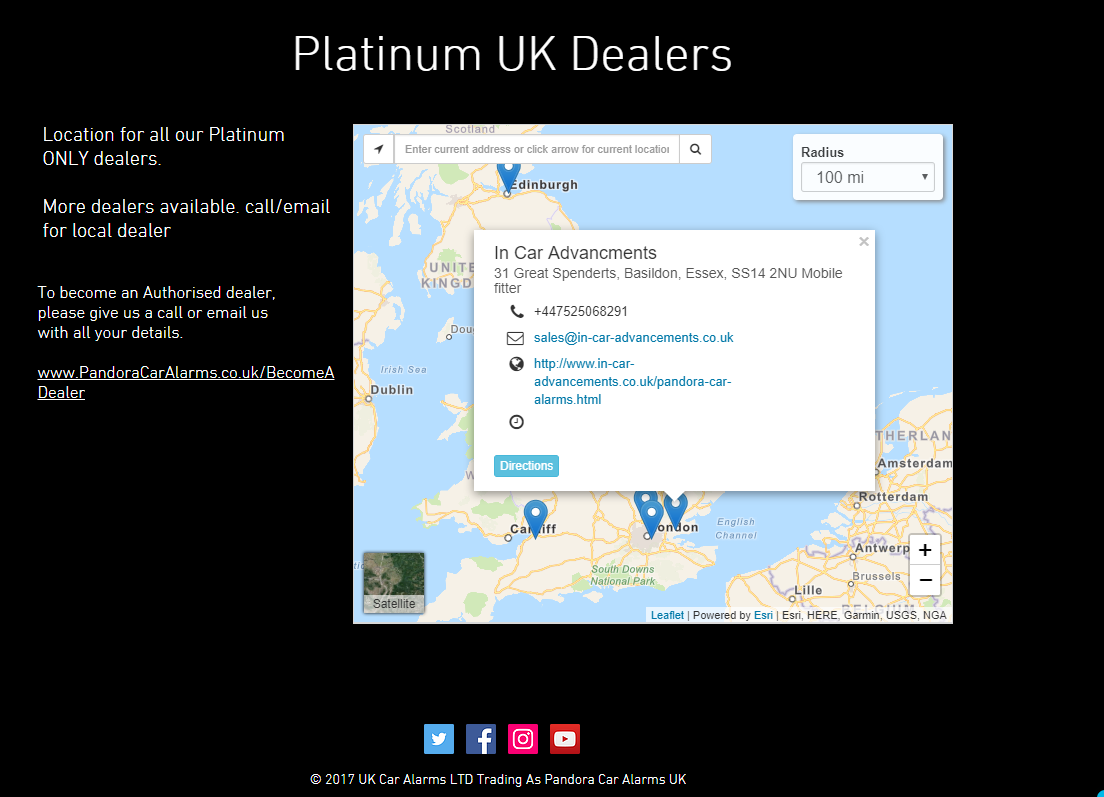 In Car Advancements are now Pandora Platinum dealers for the brand Pandora. Which offer world leading vehicle security and remote start, Pandora is a brand that offers more than any other brand in the UK at this current time such as LCD remotes with up to 1 mile range, anti hi-jack via immobiliser tags, wireless immobilisation modules and much more... Pandora is the NO1 brand in Russian offering the best security money can buy and as such the range is huge depending on your requirements and budget I would always recommend emailing or calling us to discuss the best system suited to you.
The Pandora range consists of the following....
Pandora Mini ( Entry level security works alongside the original factory remote control / immobiliser tag )
Pandora Light Pro ( Up to 1 mile LCD remote offering excellent protection )
Smart ( Works alongside factory key but offers iPhone and Android support allowing you to know if your alarm has triggered )
Professional ( Fully loaded, remote start, up to 1 mile range LCD, proximity, GPS, GSM )
We are the only local approved dealers in Essex / fully mobile. Call us today on 07525 068291.