Nissan Skyline R35 Pandora Smart Pro V3 and Remote Start Essex
1 November 2021 | Admin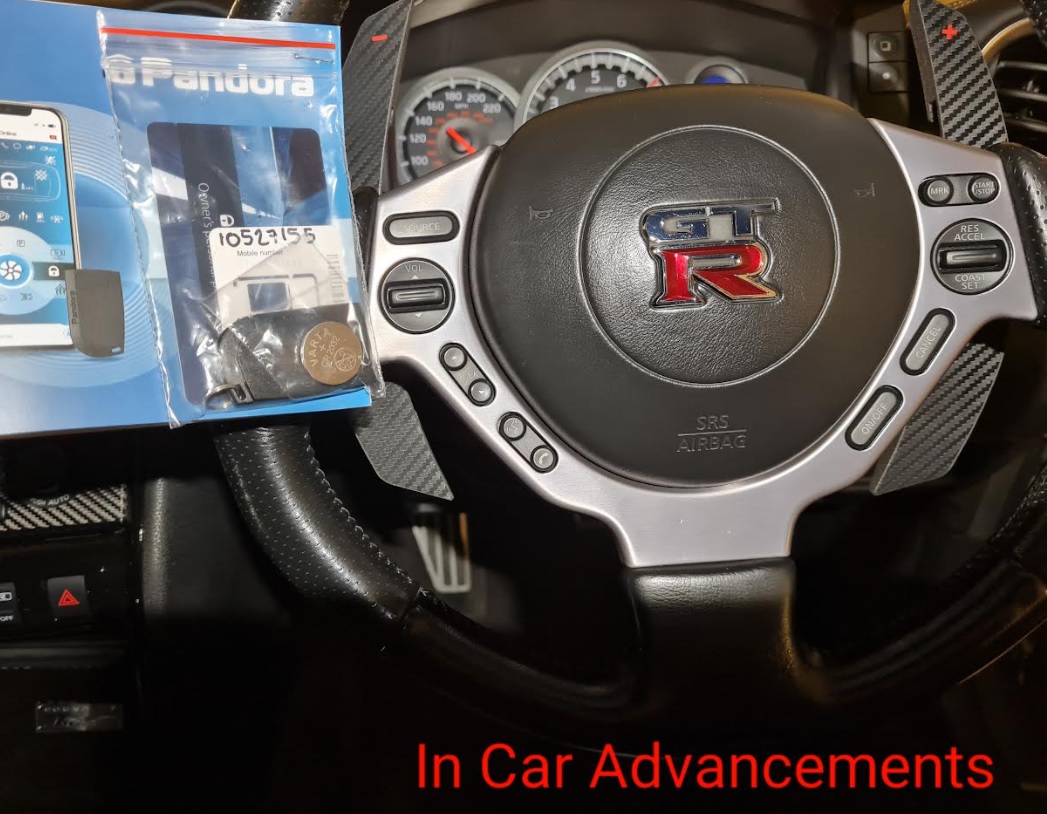 The Nissan Skyline R35 is an amazing car and as such owners wish to secure there vehicles. The Pandora Smart Pro V3 offers a large amount of protection for any vehicle, with 5 onboard sensors and GSM the system will phone and text you when the alarm is triggered. The system has a full alarm system and full immobiliser system which stops all forms of key scanning and cloning, this means unless a secure Pandora ADR tag is within range the system will remain armed.
With full onboard tracking you can view the location of your vehicle at any time by simply login onto the Smartphone app for Apple and Andriod phones. You can also login on your desktop computer which gives you the ability to check the vehicles status and the history reports such as previous routes driven and alarm history. The owner of this R35 wanted the remote start add on and this allows the customer to simply remote start the vehicle from anywhere in the world from the Smartphone app or desktop pc login.
The Pandora Smart Pro V3 features a dual zone shock sensor, tilt sensor which protects the alloy wheels, motion sensor which detects roll away & tow away attempts and an interior motion sensor. This is all backed up with the Pandora Thatcham approved siren which has an internal battery. The Pandora Smart Pro V3 comes with an exclusive 12 months subscription and allows you to check the status of your vehicle at anytime. If you require a Pandora alarm system installed on your Nissan Skyline R35 in the Essex area you can call us on 07525 068291.