Mercedes Sprinter Thatcham Alarm Upgrade
25 January 2017 | Admin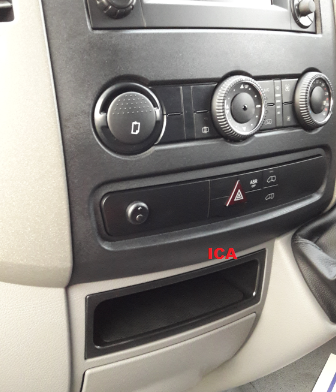 The Mercedes Sprinter and VW Crafter are exactly the same vehicle other than the badge. These vehicles however are a massive target for thieves. Common methods of entry are cutting the small window away from the passanger door allowing the thief access to the vehicles OBD port and the bonnet release handle.
Once they have gained access they can program a new key to the vehicles ecu or swap the ecu in the vehicle. This will mean the vehicle will now start and they can drive it away. What does our alarm offer to protect your vehicle? Our Cobra system will arm and disarm off your original Mercedes Sprinter or VW Crafter remote control. It will protect doors front and rear and sides, interior coverage in case of broken windows or movement within the interior.
The siren is 118db and features a full on board battery back up siren meaning if the wires are cut or the siren is unplugged the siren will keep sounding. The indercators will keep flashing front and rear during an alarm phase of 30 seconds. This system is a full thatcham approved alarm once installed, bring the status up to a full Thatcham Cat 1.
If you would like to get your Mercedes Sprinter or VW Crafter protected in the Essex area. Why not give us a call and see what we can offer on 07525 068291.