Mercedes GLC Pandora Immo Fitted Essex
7 October 2020 | Admin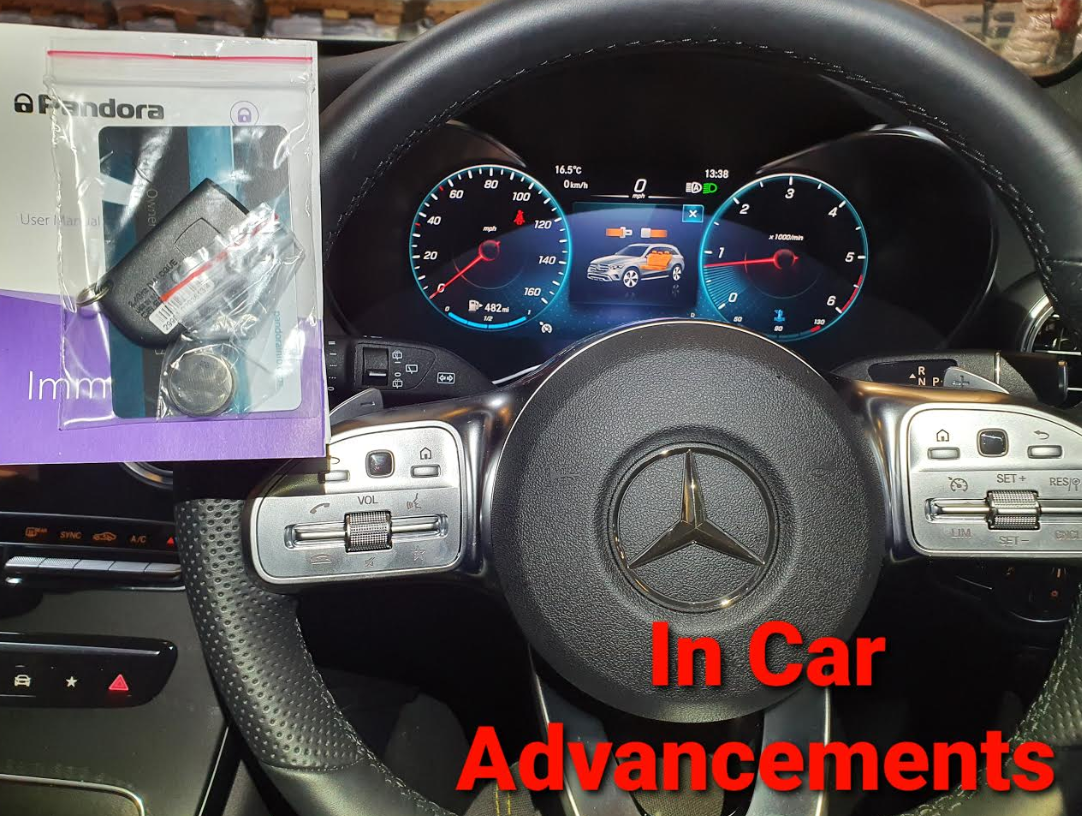 This Mercedes GLC 2020 isn't going anywhere! Now fitted with the Pandora Immo to protect the vehicle against key scanning and car cloning attacks, the Pandora Immo works by having a small ADR tag which needs to be present within the vehicles interior in order to drive the vehicle. Without an ADR tag the vehicle will simply immobilse with any movement killing the engine completely and it will not restart. The Immo uses a very secure transmission RF signal to the Pandora base unit meaning it can't be code grabbed over the air unlike other products on the market. The Immo ADR tag also shuts down if no movement is detected, this means when you place the keys down after a short period the tag will turn off. This means even if the keys are in close proximity of the vehicle the immo will still remain active and secure.
Once the keys are picked up and walked towards the vehicle it will automatically disarm the Pandora Immo without any input from the owner. This means this device is perfect for a vehicle owner that wants excellent security but doesn't want any hassle. The Immo features anti hijack on this vehicle meaning if the owner is driving and they are forced to leave the vehicle, providing they take the ADR tag with them the Immo will start it's anti hijack countdown timer. The Immo will start bleeping and after around 40 seconds the vehicle will die in motion meaning the thieves / hijackers won't be able to restart or drive the vehicle. Meaning they have no option other than to exit the vehicle on foot. This also allows a peaceful vehicle recovery without the owner getting hurt.
The Immo is a perfect product for vehicle owners who want excellent security but don't want to spend an excessive amount to protect their vehicle. If you would like a Pandora Immo installed or would like a quote on the above system we can offer a quote on 07525 068291. Why not view our Pandora Immo page to view all the features the system can offer.