Land Rover Defender Pandora Smart Pro Fitted Essex
5 November 2019 | Admin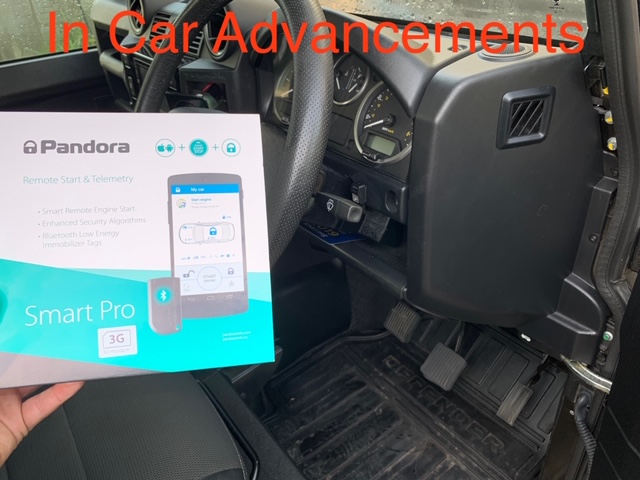 As you know the Land Rover Defender is one of them vehicles which will go missing at some point during ownership if you don't secure your vehicle. This customer wanted the best possible security in order to offer excellent protection against theft and hijacking. The Pandora Smart Pro allows you to track the vehicle via GPS to find its exact location, remotely shut the engine down meaning even if a thief has your vehicles keys and Pandora ADR tag you can still immobilise the vehicle giving total piece of mind. This system works flawlessly alongside the original vehicle remote control meaning locking the doors will arm the alarm and unlocking will disarm the alarm ( Providing a tag is within range ).
This system offers protection for your doors, boot, bonnet, dual zone shock sensor detecting a sharp impact, tilt sensor which detects any jacking of the vehicle to steal the alloy wheels, a motion sensor which detects movement and dragging attacks ( Very common method to steal the Defender ). 120db siren which is tucked away in the engine bay making it very loud when under attack. If the alarm is triggered the alarm will remain sounding and it will also call your mobile meaning you will be alerted if the alarm is triggered.
The Pandora Smart Pro also features full immobilisation of the ignition system and starting system on the vehicle meaning if you don't have a Pandora tag within range the vehicle simply won't start. If in the event your driving along and your removed from the vehicle by force and the ADR tag exits the vehicle the alarm will go into Anti Hijack mode meaning the alarm will start chirping and the siren will start counting down. Once the Hijack timer has expired the vehicle will become immobilised. The Pandora Smart Pro also comes with 6 months free subscription and after the free period ends its a simple £100 per year to renew. If you would like a Pandora Car Alarm system installed give us a call on 07525068291.