Land Rover Defender 2013 Pandora Storm Fitted Chelmsford
19 May 2022 | Admin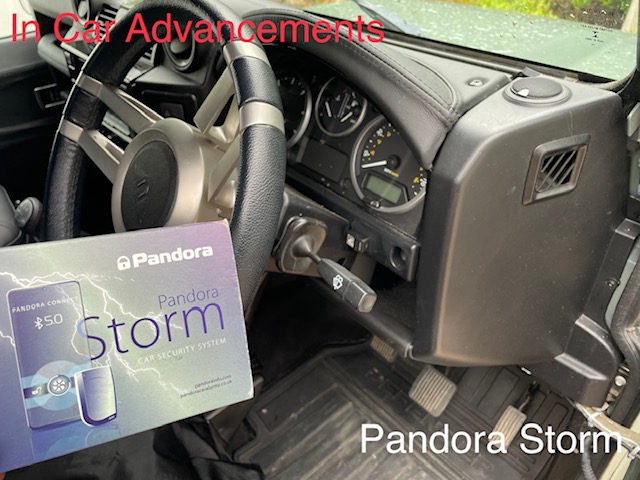 Own a Land Rover Defender and worried about theft? With these vehicles being very expensive and a target to thieves, it makes sense to secure them before it's gone. The Pandora Storm is the perfect hassle free immobiliser meaning you simply get in the vehicle and drive as normal. The Pandora Storm will automatically immobilise once you leave the vehicle meaning you don't have to worry about re-arming. The Pandora Storm comes with 1 anti clone and anti scan ADR tag as standard but an additional ADR tag can be added if needed.
The Pandora Storm simply sits in the background protecting your vehicle. The system also allows you to pair 1 Bluetooth Smartphone so it can be used as an ADR tag in an emergency. This is ideal if your out for the day and the Pandora tag battery goes flat, you can simply open up your smartphone and carry on as usual. The Pandora ADR tag uses 1 CR2032 battery which normally lasts around 6 months depending on movement and how much the vehicle is used.
The Defenders have been a target for many years and as such you must add additional security to protect yourself from theft. Adding the Pandora Storm immobiliser simply is an add on and doesn't change the vehicle in anyway and the original alarm & immobiliser are still present. If you require your Land Rover Defender being secured you can contact us on 07525 068291, we are fully mobile in the Essex area giving the best installations and customer care possible.