Jeep Grand Cherokee SRT Pandora Mini BT Basildon Essex
23 February 2021 | Admin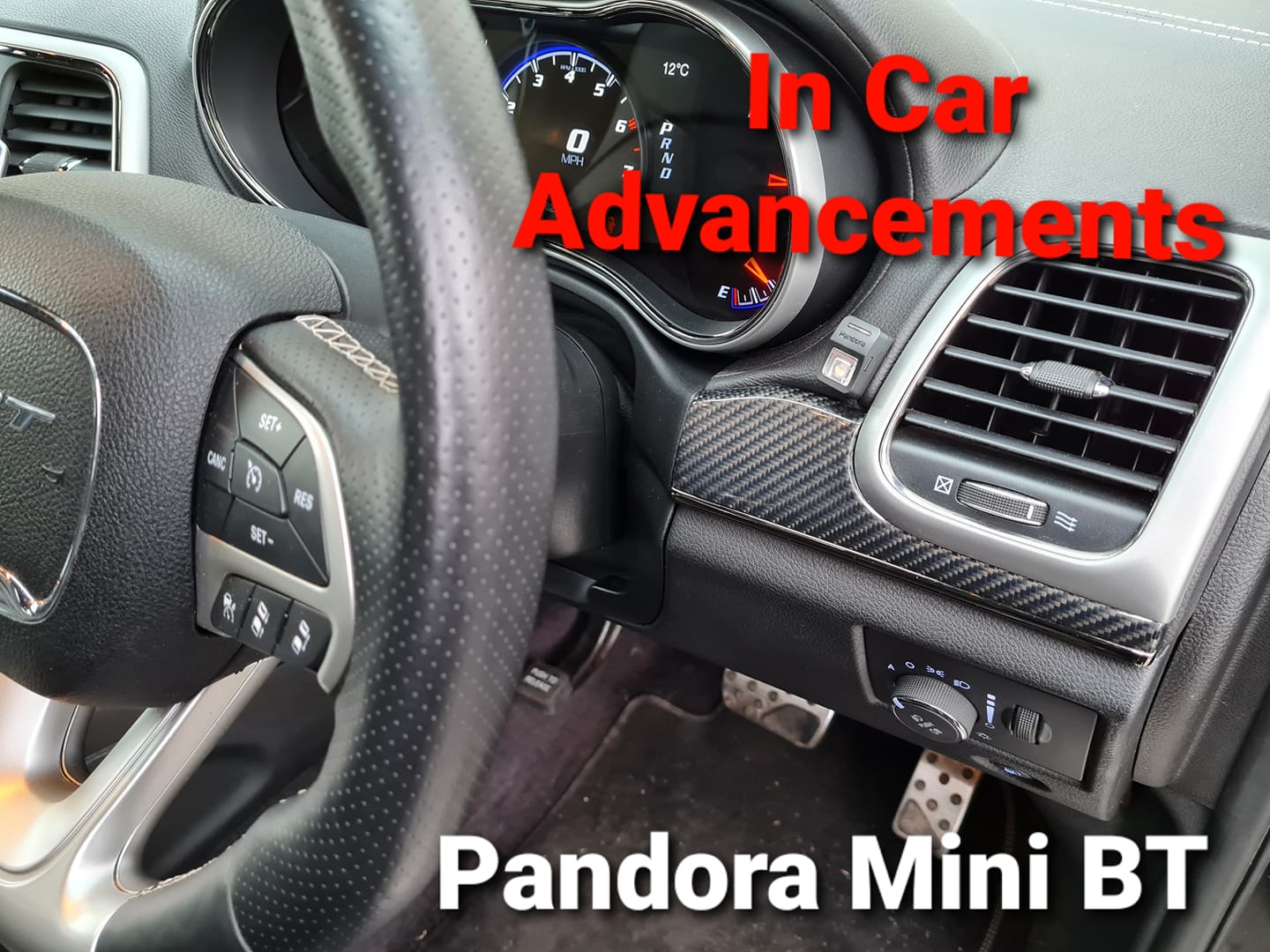 This stunning special edition Jeep Grand Cherokee SRT now secured with the Pandora Mini BT offering a full alarm & immobiliser. Due to this vehicle being keyless it is at massive risk of being stolen. Not any longer! This Mini BT wraps your vehicle in protection by having a secure ADR tag to allow the system to disarm when returning to your vehicle. Even a cloned key will not allow the vehicle to start or disarm the system. If no ADR tag is present the ignition will NOT turn on and the alarm will start sounding, giving you total protection, some alarms on the market simply turn off to key cloning and key scanning attacks. The excellent part about Pandora is all the systems feature the same anti clone / anti scan ADR system.
This Pandora Mini BT protects doors, boot, bonnet, dual zone shock sensor, tilt, motion, the system arms & disarms from the factory Jeep remote or keyless entry buttons on the doors. This means the alarm doesn't change the way you use the vehicle at all, simply make sure the Pandora ADR tag is on the vehicles keys and drive your Jeep as normal. The Pandora system features a nice loud siren if the vehicle is attacked this siren will keep sounding @ 118db. This siren also has an onboard battery back up built inside the siren meaning even if the wiring is cut the siren will still be active / and the Pandora will still be protecting your vehicle.
This system features a mobile smartphone app for Apple & Android smartphones meaning you can view alarm history and change settings such as the shock sensor or tilt sensor providing your within Bluetooth range. The Mini BT is the most affordable and most advanced immobiliser in the UK at present offering unmatched levels of security. If you would like a Pandora Mini BT installed you can call us on 07525 068291 or view our Pandora range.