Jaguar XKR Pandora Immo Fitted Essex
29 October 2019 | Admin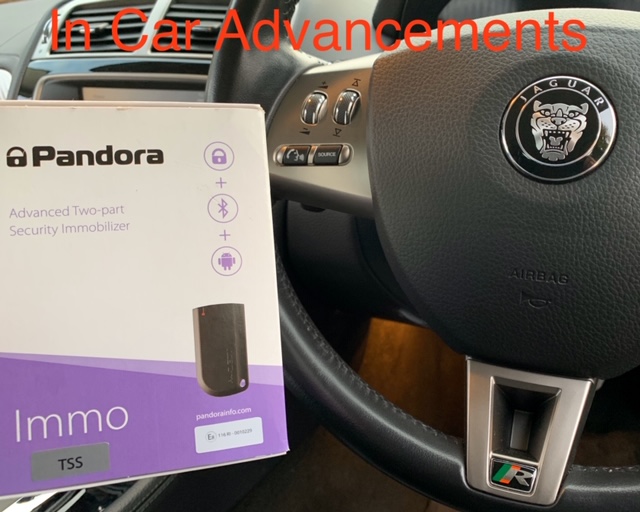 Sadly these Jaguar vehicles use the same style of Keyless igntion system as the commonly stolen / hacked Range Rovers due to them sharing components. A thief can simply walk up to your front door and range extend the original Keyless key. The car will believe it is you standing next to it and unlock / allow you to start the vehicle. Sadly this type of theft is so common you need to enhance your security to protect your vehicle. This customer went for the Pandora Immo. The Immo on this vehicle gives you full ignition immobilisation, meaning without a Pandora ADR tag within the vehicles interior the vehicle simply won't start. The Pandora tags go to sleep with no movement after 5 mins meaning you don't need to worry about the vehicle sensing the tag when your not using it. Providing you have a Pandora ADR tag simply getting in the vehicle and pressing the vehicles start button will allow the vehicle to run without issue.,
The Pandora ADR tags are anti clone and anti scan working on the Bluetooth 4.2 encrypted wavelength. Pandora estimate it will be 15 years before the thieves will be able to crack / hack the Pandora encryption. Having the Pandora Immo system installed is very secure, all wiring is black and the system features no LED to stop thieves trying to chase wires back to the Pandora ECU giving total security.
The Immo works fantastic on the whole Jaguar, Land Rover & Range Rover family of vehicles meaning you can have security installed which won't cost the earth but keep your vehicle secure. If you would like a Pandora Immobiliser installed, we would suggest getting your vehicle secured as soon as possible. Give Dave a call on 07525068291 to get your vehicle booked in.