How To Adjust Pandora Proximity Sensor
20 September 2017 | Admin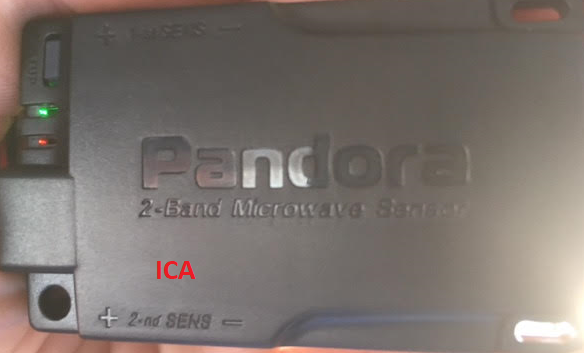 This is the very advanced proximity sensor from Pandora. The sensor has 32 forms of sensativity to give you the perfect adjustment when fitting to your vehicle. To adjust simply access the sensor and press the set up button for 3 seconds ( Button is located on the edge of the sensor. )
Once the sensor goes into learn mode you will get 3 flashes from both the red and green LED's.
To adjust the ( 1st SENS ) means warn away. This is when the siren gives off a series of beeps the closer you get to your vehicle. to adjust this simply tap the + button to increase the warn away bubble and tap the - to decrease the sensativity. Each time you make an adjustment the green LED will flash.
Adjusting the internal trigger zone is done by the (2nd SENS) button. To adjust the main trigger zone simply tap the + or - button. Each time you do this the Red LED will flash. Be careful not to over adjust this zone otherwise you could suffer false alarms.
Once all new settings have been programmed, hold the Setup button for another 3 seconds to save. The LED's will flash quickly.
We are approved Pandora car alarm installers based in Essex, UK. To contact us please phone 07525 068291.