Honda Civic Type R Pandora Smart Pro V3 Fitted Canvey Island Essex
7 June 2022 | Admin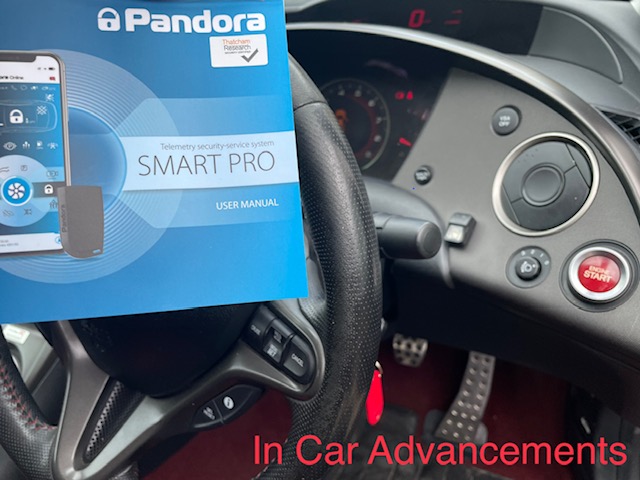 Honda Civic Type R 2007 now protected by the Pandora Smart Pro V3 offering more security than any other system on the market. The Pandora Smart Pro V3 offers amazing levels of protection such as the full alarm system, full immobiliser system and GPS tracking and the very important phone alerts. With the system also being Thatcham approved you can rest assured the system has been through a huge amount of testing. The main advantage having this system is being connected with your car 24/7, this means if the alarm is triggered you will know about it instantly.
The alarm arms and disarms alongside the original Honda remote control meaning when you lock the doors the system will fully arm and when unlocking the system will disarm providing a secure Pandora ADR tag is within range. The Pandora ADR tag is used to protect your vehicle from the common forms of attack such as key code grabbing, key scanning and OBD key cloning. The Pandora Smart Pro V3 will also phone and text you when the alarm is triggering, you can also view previous routes the vehicle has taken and the status of the vehicle such as making sure you have locked it.
The system comes with dual zone shock, tilt and motion along with an interior sensor giving you total protection. The Smart Pro V3 also allows remote shut down via phoning the system and entering a command number. This means even if someone has taken your keys with the tag the vehicle can still be remotely shut down. The Pandora system is the most advanced alarm system on the market with Thatcham approval. If you would like a quote or a Pandora security system installed you can call us on 07525 068291.