HGV Parrot Handsfree Essex
10 May 2016 | Admin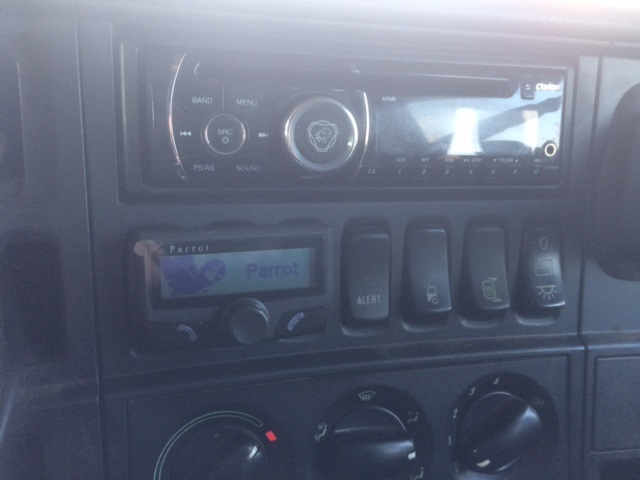 In Car Advancements has been busy fitting the Parrot handsfree Bluetooth systems to HGV's. This means the driver can drive and speak legally on the phone without any safety dangers. The system professionally intergrates with the vehicles speakers meaning you can listen to the radio or CD and when a call comes in the radio will automaticly mute and the callers voice will divert through the speakers.
Some HGV vehicles require a voltage dropper to allow the handsfree installation to go ahead in this type of vehicle. The normal way of telling is the radio voltage it will be 12 or 24 volt. If you find out you have a 24 volt set up we will have to supply and fit a dropper at additional cost.
All our HGV Handsfree installations are safe and tidy and look nice and neat on your vehicles dashboard. We offer a 2 year warranty on these installations supplied and fitted in Essex, Why not call us today on 07525 068291.