Ford Puma ST Pandora Smart Pro Wickford Essex
16 December 2022 | Admin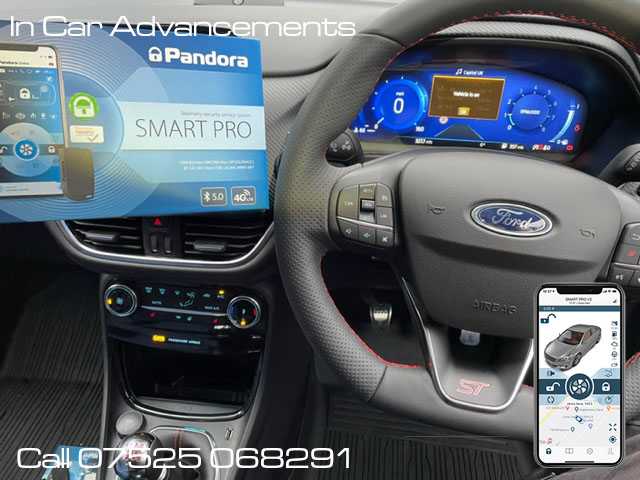 This customer previously had his Kuga secured with a Pandora Mini BT alarm and immobiliser, but he upgraded to the new Ford Puma ST and as such wanted more security. The Puma ST uses the same running gear as a Ford Fiesta MK8 and as such these are very easy for thieves to steal. The owner just wanted slightly more protection and the Smart Pro V3 offers everything needed such as a full alarm, full immobiliser, GPS tracker and GSM phone calls and texts if the alarm is triggered.
The Pandora Smart Pro V3 simply wraps your vehicle in complete protection with every zone being monitored such as the doors, boot and bonnet. Offering a major amount of sensors as standard such as warn away shock sensor, main alarm trigger shock sensor, tilt sensor and motion if the vehicle is rolled or dragged away. The Pandora Connect app keeps you connected with your vehicle 24/7 meaning you can check the status of your vehicle at any time during the day or night.
If your vehicle is attacked the system will phone you let you know exactly what zone has been triggered. Shortly after that you will get a text also explaining what zone has been triggered. The Smart Pro V3 also comes with an exclusive 12 months free subscription, after this period has ended the subscription is £125 per year moving forward. The Smart Pro V3 uses secure ADR tags to allow the alarm and immobiliser to disarm.
We are the approved Pandora Platinum dealer for the Essex area, call Dave on 07525 068291.