Ford Focus MK4 Autowatch Ghost Fitting Chelmsford Essex
27 October 2021 | Admin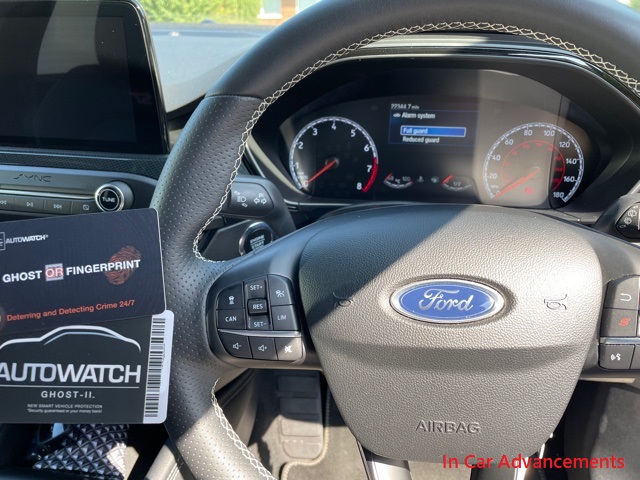 The Ford Focus MK4 ST is a common target for thieves due to it using exactly the same running gear as the Ford Fiesta MK8. The new OBD firewall by Fords which was designed to make the vehicle more secure got hacked by thieves within a very short while of the vehicles release. As such a new key can be programmed into the Ford Focus MK4 within 35-45 seconds. This is a major problem for many owners due to the vehicle being attacked and driven away in less than 60 seconds, as such many worried owners are doing whatever they can to secure there Ford Focus MK4. As such this customer wanted the Autowatch Ghost 2 Tassa approved which stops the vehicle being driven away.
The Autowatch Ghost 2 Tassa approved uses the original buttons within the vehicle meaning a thief wouldn't know what product is installed or how to drive the vehicle. Only you would know the code that needs to be entered via the original vehicle buttons in order to start and drive the vehicle as normal. The Ghost uses a good selection of buttons on the MK4 Focus giving you the owner a good choice of buttons to create a secure pin.
The Autowatch Ghost works by stalling the vehicle on motion meaning if the vehicle is started and driven forward or backwards the engine will stall and you simply can't drive the vehicle without knowing the code. We are the original installers of the Autowatch Ghost in the Essex area, you can contact us on 07525 068291. If you want to find out more on the Autowatch Ghost click here.