Ford Fiesta ST Pandora Eye Fitted Grays
28 December 2019 | Admin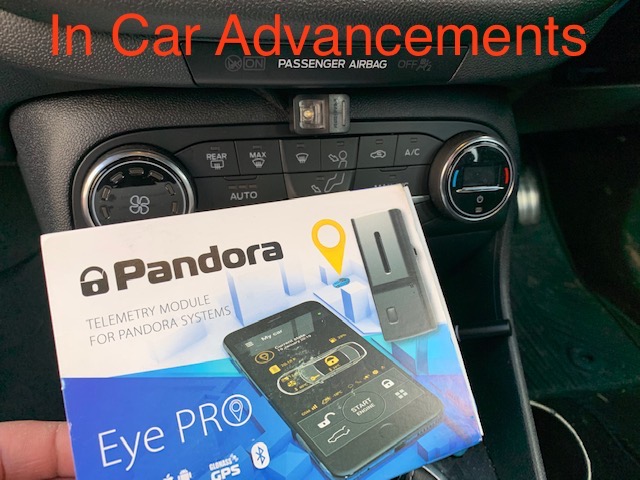 This Ford Fiesta ST had a Pandora Mini BT fitted previously and wanted the ability to track there car via GPS and have notifications no matter where they are located. The Pandora eye does everything required to let the owner know if there vehicle is being attacked. The Eye links to your smartphone via an online account and your smartphone. The smartphone app can be downloaded to an Apple or Android smartphone. Once linked to the app even push notifications will come through alerting you to any warn triggers or alarm triggers that have happened. The Pandora eye is perfect for a customer that wants the best security but didn't have the budget for a higher end system when the alarm was originally installed. The Pandora Eye can be added to the Mini BT and the Light Pro alarm systems making your standard security system into the high end system.
The Pandora Eye also has a back up battery inside meaning if the vehicles power is disconnected you can still get tracking updates on the vehicles location. The app also tells you the status of the vehicle such as the alarm being armed and the car outline will also let you know if any zones are currently open such as the doors or boot. On some vehicles it will also have detailed information on engine and interior temperature. Battery voltage is always displayed which is very useful if your vehicle is a weekend toy and not used everyday.
The Pandora Eye also keeps history on the routes taken such as when the route started and finished. This is ideal if a family member has borrowed your vehicle and you want to check it's location. We can upgrade any Pandora Mini or Light Pro with this system giving you an excellent upgrade for an affordable price. The system also comes with 6 months free subscription after the 6 months has ended you can simply renew at the cost of £100 per year. Want to upgrade your system why not call us on 07525068291 to book your vehicle in.