Ford Fiesta MK8 ST Pandora Mini BT Fitting Essex
15 November 2018 | Admin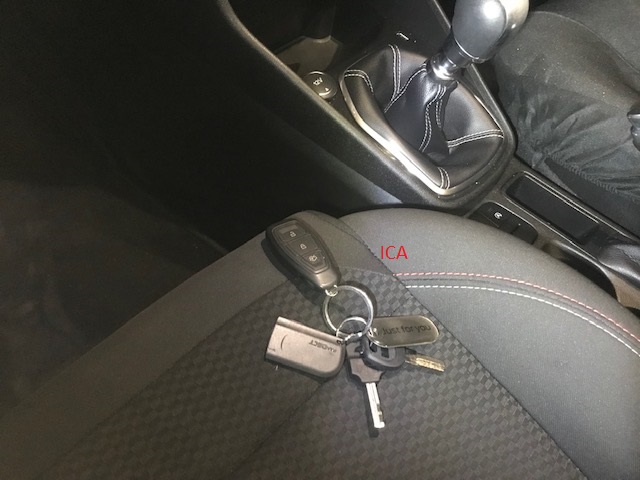 The Ford Fiesta MK8 is still at risk like any other Ford on the market. Ford tried stopping OBD key cloning theft by changing the OBD port. Some say this is called the ( Ford OBD Firewall ) either way thieves have managed to get round the latest OBD firewall already... But it does take longer to clone a key compared to older Fiesta MK7 models. The old Fiesta 2008-2017 was around 15-25 seconds to clone a key but the new Fiesta 2017 onwards takes around 35-45 seconds to clone a key. The new style OBD port has slowed the theives down slightly but when a new security method has been designed it is bypassed months later.
We recommend the Pandora series of alarm and immobiliser systems. Our customer decided to go for the Pandora Mini BT. The Mini BT offers excellent security over any other car alarm on the market right now, the Mini BT is feature packed with anti clone and anti scan ADR tags which stop the alarm and immobiliser from deactivating if they are not in range. This system protects all major entry points such as all doors, bonnet and the boot. The vehicle is also protected by a dual zone shock sensor, tilt sensor, and motion sensor which means if the vehicle is pushed or dragged from the owners driveway the alarm will instantly sound.
The system comes with a 120db siren which is nice and loud if the vehicle is under attack. The system will also flash the vehicles indicators when the alarm is sounding. The Mini BT also offers complete engine immobilisation meaning if the vehicle is attacked or a key is cloned into the vehicles ECU the vehicle will simply not start. If you would like your Ford Fiesta MK8 protected why not give us a call on 07525 068291.