Ford Fiesta MK7 Thatcham Approved Mini BT
23 June 2020 | Admin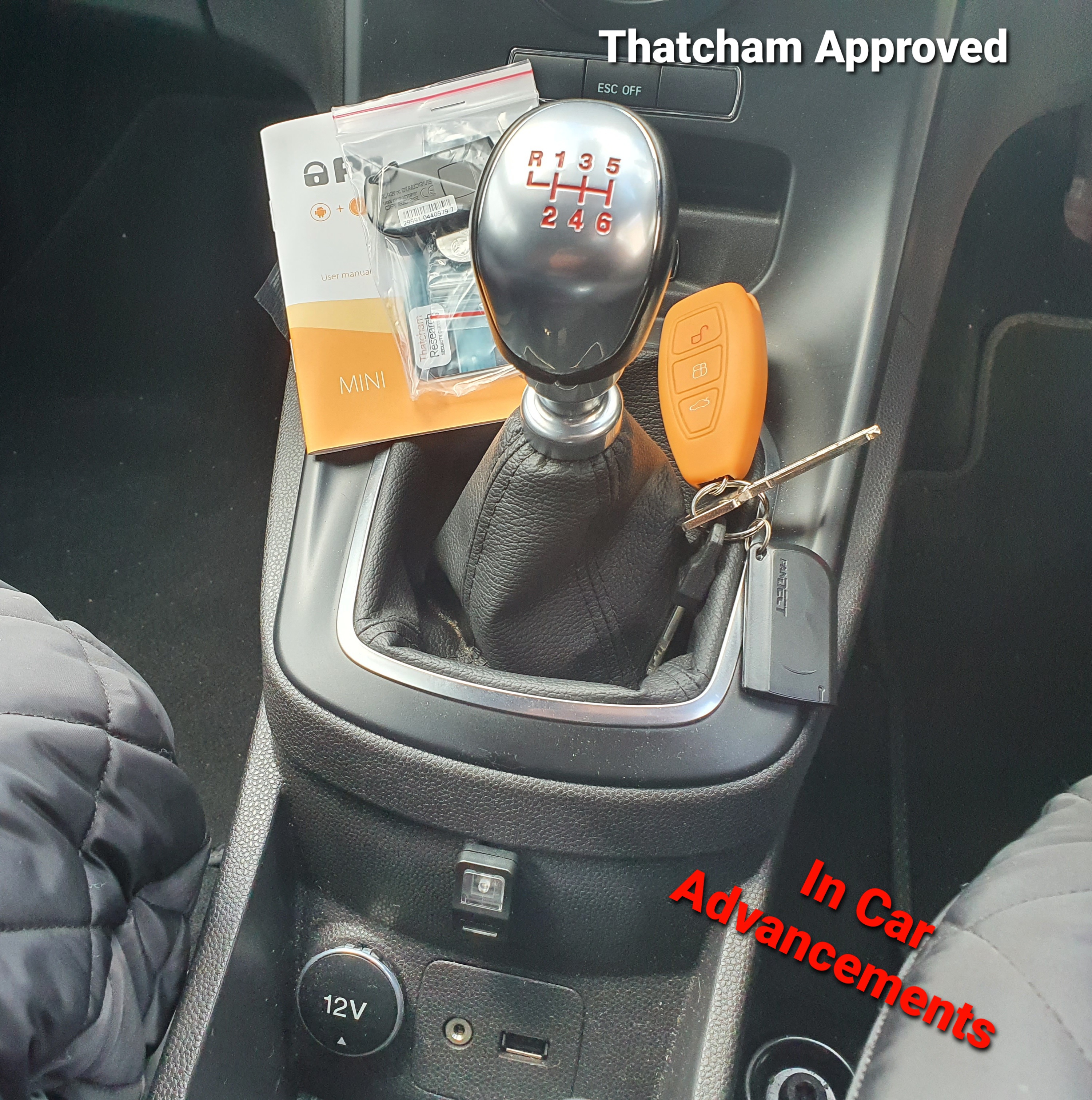 Thatcham approved security leads the way yet again. The Pandora Mini BT was accredited by Thatcham HQ at the start of Januray 2020 and it has given the owners the piece of mind required when choosing a car alarm & immobiliser system. Even though it passed through Thatcham with flying colours there are also additional layers you should be made aware of which make the Pandora Mini more secure than any other brand of alarm system. The Pandora alarm range uses a tag which sits on the vehicles keys, this tag has to be within range to allow the vehicle to allow the system to disarm and to allow the immobiliser to turn off.
This ADR tag works on a very secure wavelength which can't be range extended or cloned like the original Ford remote, the tag also shuts down after no movement has been detected giving more security than ever before. This system protects all the normal zones such as doors, boot, bonnet and features a dual zone shock sensor which detects light and harsh window impacts, a tilt sensor which protects the alloy wheels and if jacking up is detected the alarm will start sounding. The Mini BT features motion detection in case the vehicles handbrake is cut and the vehicle is rolled away.
All this is backed up by the Thatcham approved loud 120db siren which sounds in the event of an alarm trigger. The alarm connects to this wireless siren via Bluetooth this offers total security but has the ability to be fitted in even more secure locations without having a wire routed from the main alarm ECU. The alarm is constantly monitoring the alarms siren at all times when the alarm is armed. Meaning if the siren wiring is attacked or the alarm unit is removed the alarm will remain sounding @ 120db.
If you would like a Mini BT Thatcham approved alarm system fitted why not give us a call on 07525 068291.