Ford Connect Parrot Bluetooth Install Chelmsford
3 May 2017 | Admin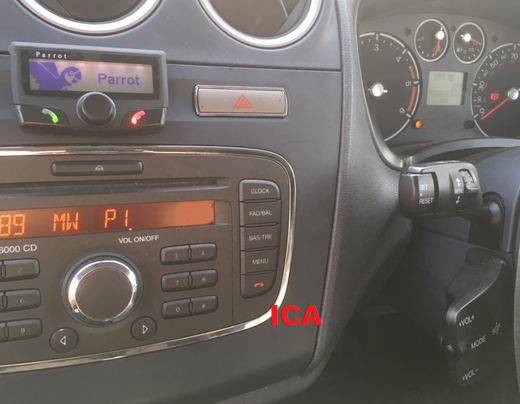 If you own a Ford Transit Connect and you don't have any form of Bluetooth handsfree you may be pushing your luck with the new laws on the road. If your caught using the phone behind the wheel you face 6 points on your license and a £100 fine. This could cause major problems for some drivers if they already have points on there driving license.
In this vehicle in Chelmsford, Essex we installed the Parrot CK3100 with the Ford SOT lead meaning the kit is installed in a manor that no wiring is cut or damaged within the vehicle and it can always be removed at a later date and refitted to another car or Van with no issues.
This kit works perfectly alongside the original Ford radio and the Vans speakers. If the phone rings or you wish to take a call the radio will mute and the callers voice will be relayed through the vehicles speakers. Once the call has ended the radio will take over again and you can carry on listening to the radio / CD.
We are fully approved Parrot Engineers in the Essex area, if you would like a professional and mobile installation call us on 07525 068291 or visit our Handsfree page.