Fiat Ducato Motorhome Pandora Mini BT Fitted Canvey Island Essex
9 February 2022 | Admin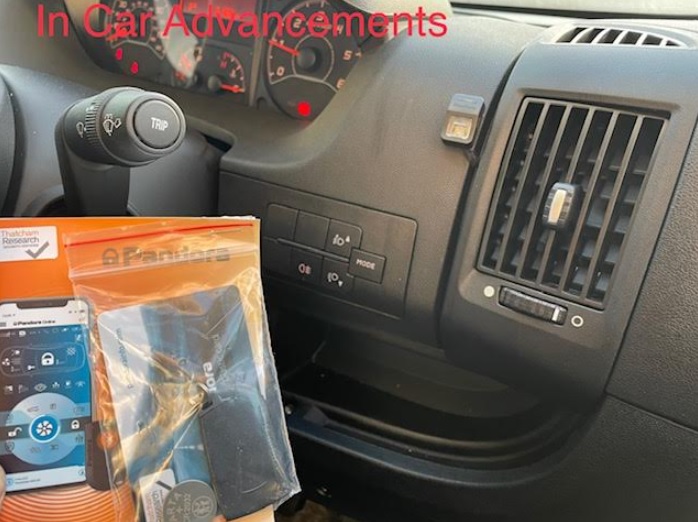 The Fiat Ducato motorhomes are always a target for thieves, as such the owner of this Fiat Ducato wanted a very secure system with protection for the habitation and rear locker. As such we added the additional Pandora wireless DMS sensors which detect movement and shock if the doors are tampered with. The Pandora Mini BT offers excellent security on these by offering a full alarm system which is packed with features such as dual zone shock, tilt and motion along with front interior motion detection. The system features a loud 118db battery back up siren which will remain sounding even if the wires are cut to the siren.
The Pandora Mini BT features very secure immobilisation meaning even if a thief has a key for your vehicle they still won't be able to start it due to the Pandora featuring ADR. The ADR tag must be in range to allow the alarm and immobiliser to disarm, this means you are protected against all forms of key code grabbing and OBD key cloning. This gives you excellent piece of mind when leaving the vehicle. The Pandora ADR tag can't be key scanned or key cloned like original car keys making it very secure.
The Pandora Mini BT always features more sensors as standard than any other alarm in the UK. The Mini BT has dual zone shock, tilt and motion as standard, and this vehicle also featured the front interior motion sensor. We also installed the additional wireless DMS sensors and these systems can have up to 4 sensors added. The Pandora Mini also features a mobile Bluetooth smartphone app which allows quick and easy setting adjustments of the shock, tilt and motion sensors. If you would like a Pandora installed call us on 07525 068291.