Fiat Ducato Meta ADR Thatcham Immobiliser
16 July 2020 | Admin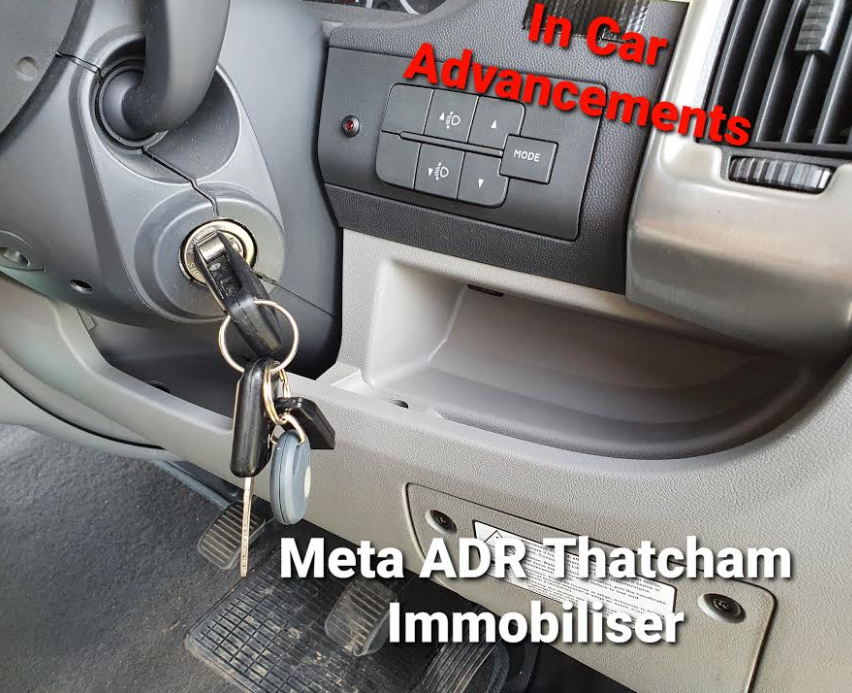 Fiat Ducato fitted with the Thatcham approved Meta Cat 2 immobiliser. This immobiliser system requires no input from the vehicles owner, providing the Meta ADR tag is within range of the vehicle. Without this tag the vehicle simply won't start meaning it offers a very sleek installation. The system also comes with an emergency override touch key which allows you to bypass the immobiliser system if the ADR tag battery is flat meaning you will never be left immobilised.
The Meta Thatcham Cat 2 offers proven protection against car theft due to it being approved and tested by Thatcham, anti clone ADR tags along with the ADR tag shutting down when no movement is detected this means even if the keys are within range of the vehicle it still won't start / be immobilised. The great part about this system is the excellent quality and the immobiliser ECU being made out of very strong ABS plastic. This system can't be bypassed unlike other products on the market.
This Fiat Ducato isn't going anywhere without the tag being within range giving the customer complete piece of mind when leaving there vehicle. The Thatcham approval means the customer might also get an insurance discount in the future when renewing there policy. If you would like to find out more why not visit our immobiliser page. If you would like to give us a call contact Dave on 07525 068291 to discuss your security requirements.