Citroen & Peugeot Key Cloning Tool 2015 Onwards
11 May 2020 | Admin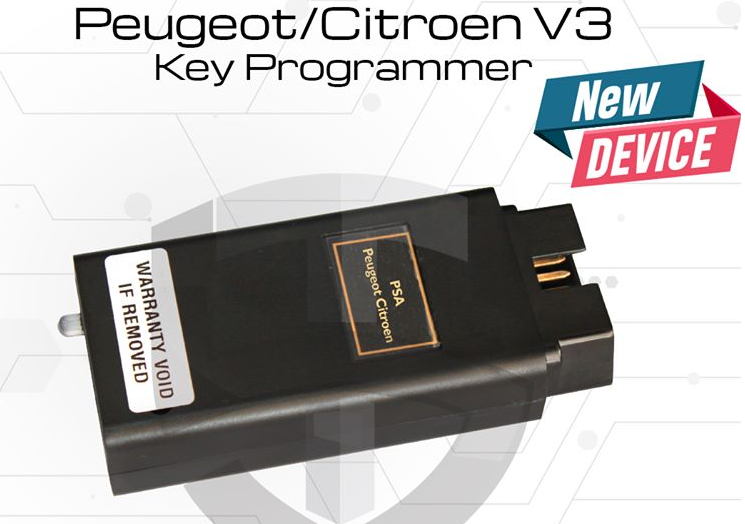 If you have been reading up online with regards to vehicle theft you will see the most common stolen vehicles are Ford, BMW, Range Rover, Jaguar and VAG vehicles. However you never really see as many Citroen and Peugeots stolen, this is partly due to not as many key cloning tools being available for the PSA group of vehicles. However the latest OBD plug in device which has been made to defeat any form of factory security has just been released. This is designed to clone a new key into any Citroen and Peugeot vehicle after 2015 meaning even the latest PSA vehicles with the newest BSI's will be covered.
The problem with these devices being on the black market is the massive problem for customers just wishing to store there vehicles keys in a pouch to try and stop car key scanning. This device is plugged into the vehicles diagnostic port ( OBD ) once plugged in it will start programming a new key. Average programming time is between 20-45 seconds before the vehicle will accept the new key. Once programmed you can simply drive off and it will deactivate any factory alarm if fitted.
Many owners simply think key scanning is the only form of theft method for keyless Citroen and Peugeot vehicles however they are very wrong. This device means a thief can pick a door cylinder or smash a window to plug into the OBD port and steal your vehicle. You might be thinking what can I do to protect my vehicle? we have a very large range of security products from Pandora and Meta alarms and immobilisers which will wrap your vehicle in protection.
If your unsure about adding an alarm or immobiliser why not take a look at our range of S5 Car Trackers which can be linked to your smartphone, If in the event of your vehicles ignition being turned on without your smartphone being in range the tracking head office will call you and ask if its an attempted theft. Feel free to call us on 07525068291 for the best security advice in the Essex area.