Citroen Berlingo Cobra Thatcham Alarm Fitted Essex
8 January 2019 | Admin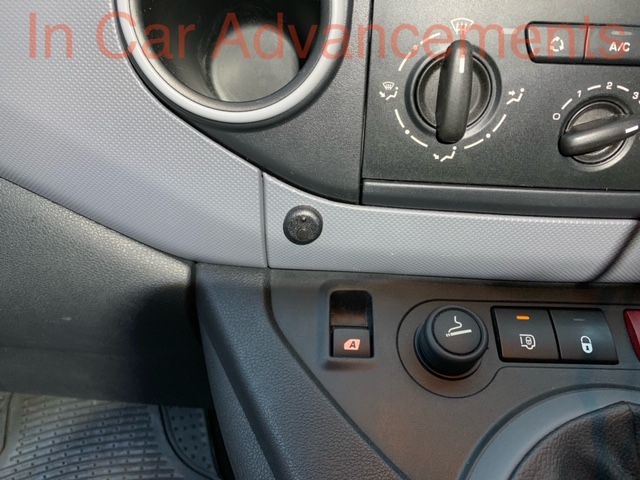 This Citroen Berlingo has been protected with the Thatcham approved Cobra Can-Bus alarm upgrade system. This alarm works alongside the original vehicle remote control. Meaning when the doors are locked the alarm will arm and when unlocked front or rear the alarm will disarm. The system can't be turned off or bypassed by the door cylinders built into the door handle. The door cylinders on these vehicles are a massive target and we have modded the alarm wiring to only allow the original remote control to arm or disarm the alarm system.
This alarm protects all major entry points such as the front, side and rear barn doors. The vehicles interior is also protected by ultrasonic sensors which will trigger instantly if the vehicles glass is smashed. The Cobra Thatcham alarm also features a battery back up siren which sounds at 118DB @ 1 meters distance. This system also has an emergency pin number which can be entered via the button on the LED. If you let us know before installation we can set a 4 digit number from 1-9 to have as your pin number. This pin number is only used in the event of the original battery in the remote control going flat or the remote becoming damaged.
We have modded the wiring loom on this install so it didn't require any form of programming via diagnostic from the main dealer meaning it causes the customer no additional costs or hassle before getting the alarm installed. If you would like a Can-Bus alarm installed on your Citroen or Peugeot vehicle give us a call on 07525068291.