BMW M4 Pandora Mini BT & Pandora Eye Fitted Essex
12 February 2020 | Admin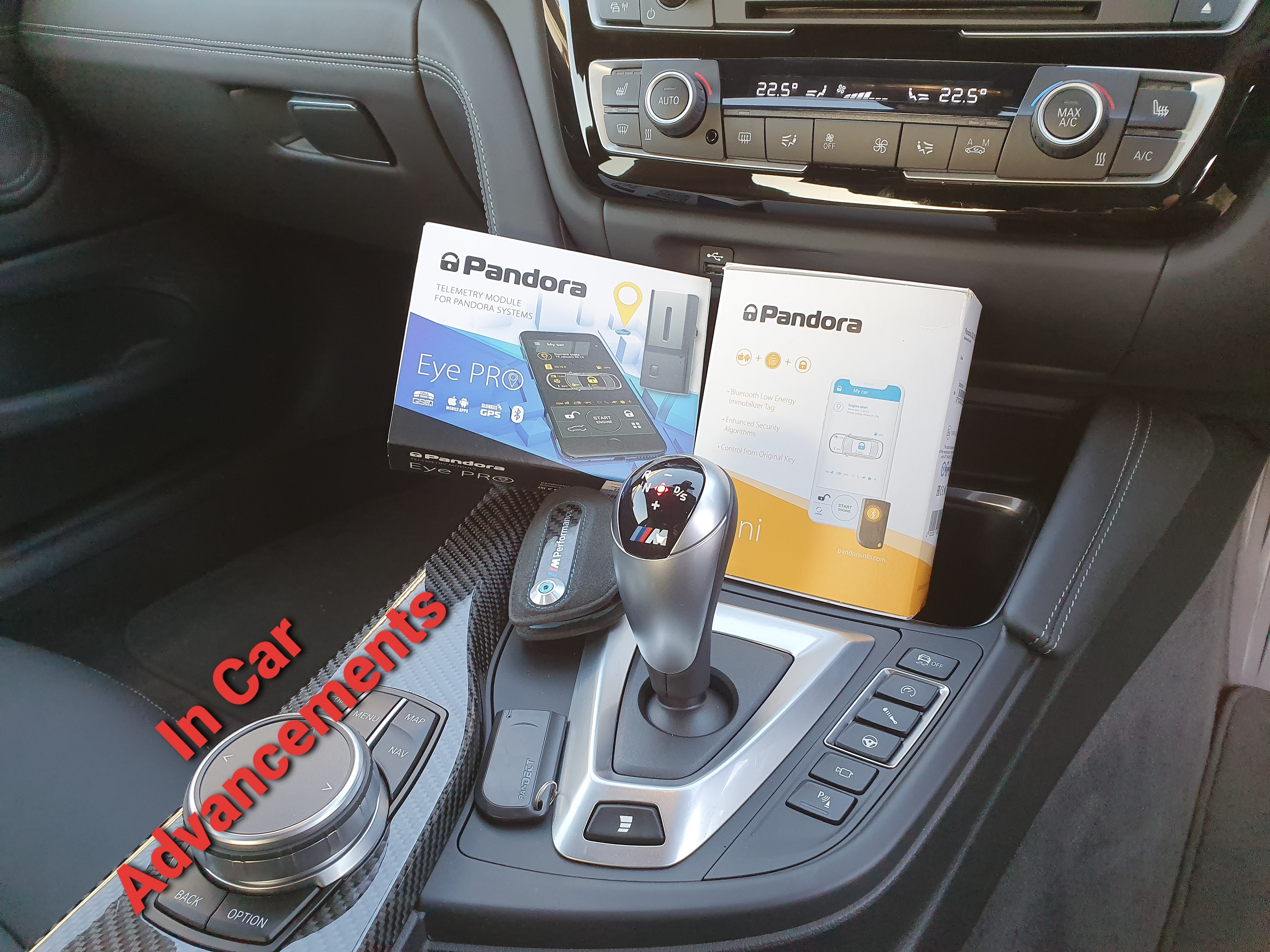 What a stunning combo! Pandora Mini BT & Pandora Eye fitted to a 2019 BMW M4. This is the ultimate combo for the highest security on the planet offering a full alarm, immobiliser, anti hijack, remote GSM ENGINE SHUT DOWN, GPS tracking, battery back up built into the tracker, dual zone shock, tilt & motion. The best part about the Pandora eye add on is the ability to hide the tracker completely seperate from the main alarm ECU this is more secure and the tracker has built in battery back up meaning if the vehicles power is disconnected the tracker will remain active pinging the vehicles location every few hours.
All controlled by the Pandora ADR tag which works on 868Mhz meaning it is anti clone & anti scan and shuts down after 5 mins of no movement. This means even if your keys are near your vehicle inside your house it still won't disarm the alarm system until the keys are picked up and walked along meaning the system is very secure. The Pandora Mini works perfectly alongside the original BMW remote key or keyless entry fitted on the vehicle meaning there is no change to how you use the vehicle on a daily basis other than carrying a small ADR tag. The ADR tag is also used for the anti hijack meaning if it leaves the interior while the vehicle is in motion the alarm will start counting down / bleeping and the vehicle will shortly immobilise via can-bus blocking giving complete security and the ability to self recover your vehicle if required.
We specialise in BMW security packages meaning we know these vehicles inside out and can advise on the best methods to secure your vehicle and the best products to use. These systems are fitted in such a way they have more features & security over any other system on the market. We are the NO1 platinum Pandora alarms dealer in Essex.