BMW Focal Coaxial Speaker Upgrade
10 May 2020 | Admin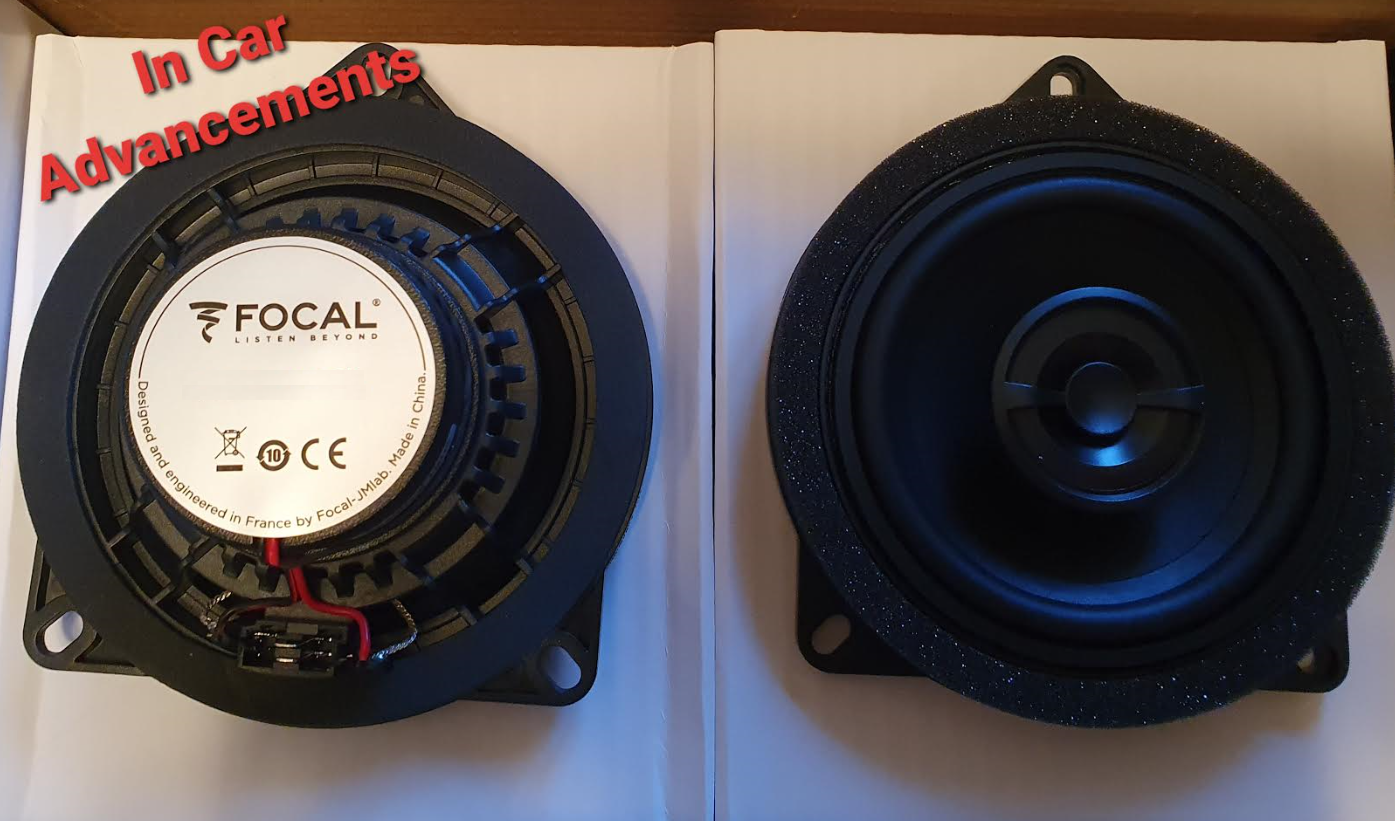 If you own a BMW you will more than likely be disappointed with the audio system. Unless you went for a system with Harmon Kardon the speakers are very poor in terms of performance. However if you don't wish to spend £1000's on a decent set up such as replacing the under seat subs, and replacing the window glass trims which house the new tweeter. You can go for a good quality but not so expensive upgrade. These Focal speakers have an inbuilt tweeter and they are the perfect upgrade if your on a budget and simply wish to just replace the door or parcel shelf speakers. These will run perfectly off the factory BMW headunit and offers a nice clear sound.
These speakers won't add any additional bass due to the size of the speaker and the vehicle set up. If your looking to enhance the bass within your vehicle the under seat subs will need to be upgraded. We would always recommend sticking with the Focal brand if your aiming for very high end or the Match brand for a very good quality but slightly cheaper audio system. The best part about the Focal brand is not wiring has to be changed or modified, the speakers simply plug into the original wiring harness.
This speaker upgrade will not void any warranties or void any aftermarket warranties due to it not changing or damaging the vehicles wiring in anyway meaning its the perfect upgrade, some people decide to buy universal speakers and adapt them to fit within the BMW mountings. Please be aware this isn't the best method to upgrade your audio system and you can end up with rattles or vibrations due to the adaptors not sitting correctly within the door.
We specialise in BMW's for security and audio so if you wish to upgrade your system why not give us a call on 07525068291.