BMW 3 Series E90 Parrot Handsfree Fitting Essex
23 February 2017 | Admin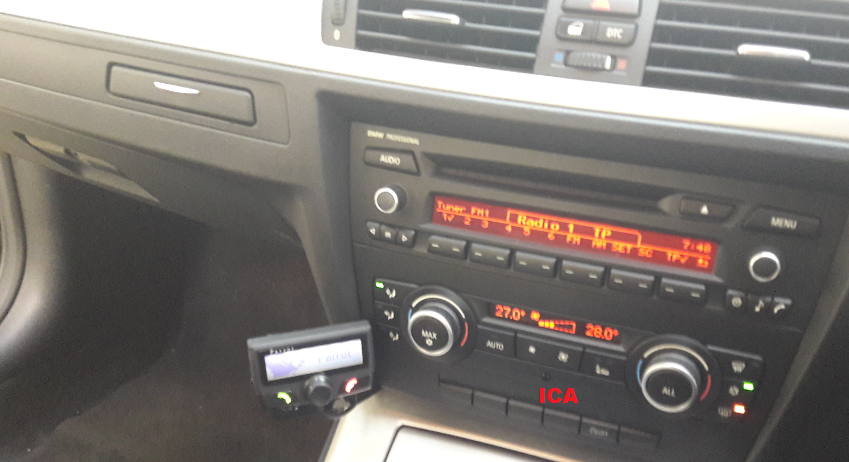 The BMW 3 series E90 is a great car. But a lot of these vehicles lack any form of Bluetooth as standard. If you went to BMW to add the original module and have it coded in your looking at around £2000. This is very extreme just for a Bluetooth handsfree system.
In this BMW E90 In Car Advancements fitted a Parrot CK3100 with LCD display meaning you can see who is calling and dial out from your phonebook without touching your phone while driving. This keeps you completely legal while your behind the wheel.
We use a special BMW fitting harness meaning no wires are cut during installation. This also means the vehicle can always be returned to standard if needed. We are fully approved Parrot engineers and we are fully mobile in the Essex area. If you would like a Handsfree Bluetooth Kit installed give us a call on 07525 068291.