Audi TT 2014 Parrot MKI9200 Fitting Essex
17 March 2017 | Admin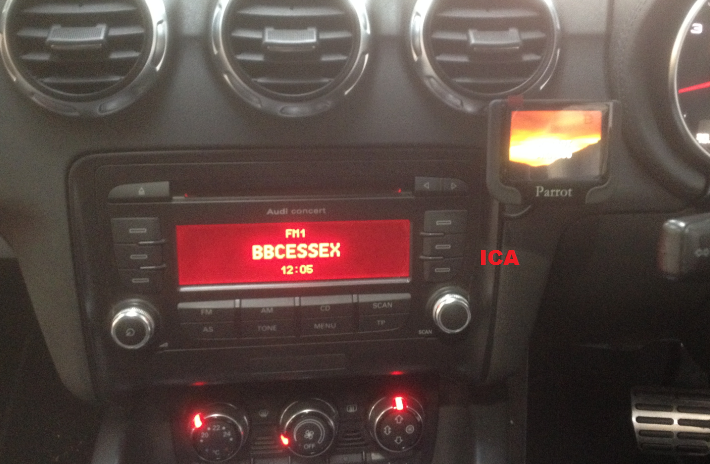 Audi TT MK2's lack in terms of entertainment in most cases with no Bluetooth or USB sockets as standard unless you pay mega money to add these items when new. The Parrot MKI9200 works perfectly in this vehicle by using a special interface to integrate with the original vehicles BOSE system. This gives you the ability to make handsfree Bluetooth calling and also the ability to Bluetooth stream music from your phone which will play through all 4 speakers within the vehicle.
The Parrot MKI screen sits perfectly to the top right hand corner of the factory radio. The only parts on display are the dual microphone which is fitted at the top of the interior light and the remote control which allows you to answer and cancel calls along with adjusting the volume.
We are fully mobile Bluetooth handsfree specialists in the Essex area, we are also fully Parrot Certified to prove we can can give you the neatest installation possible. If you would like to book for a Bluetooth Handsfree call us on 07525 068291.