Audi A3 and S3 Theft Method
14 April 2020 | Admin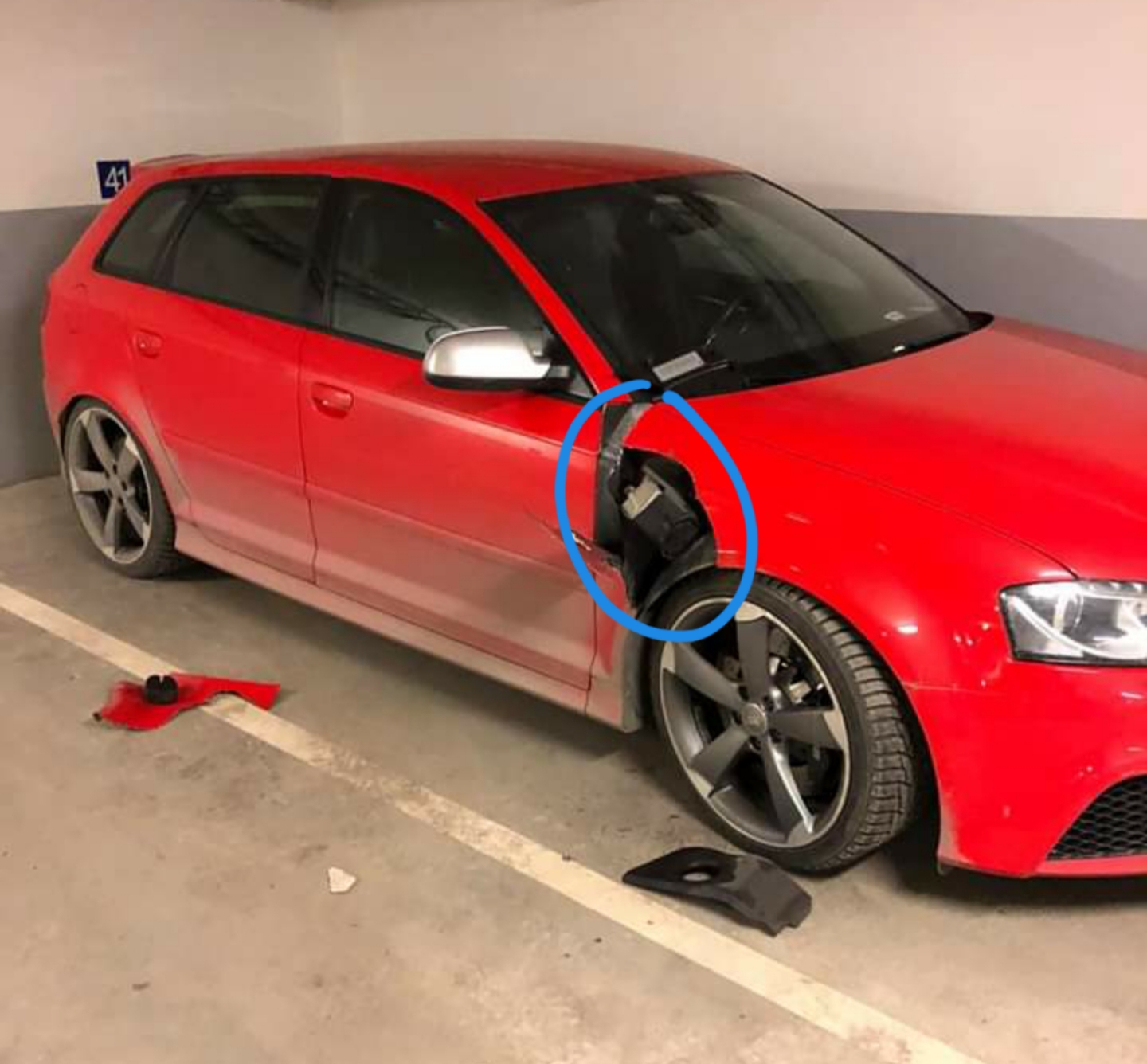 The latest method thieves are using the steal Audi A3 & S3 models. The original Thatcham cat 1 siren is located under the drivers side wing, this causes an issue for thieves if they was to smash a window or pick the drivers door lock the alarm would sound. Due to Audi & VW security updates this is what causes the alarm to sound in the event of an attack. The thieves have thought outside the box on this one and rather than create a new device to get round it they simply cut the vehicles drivers side wing with tin snips.
Once they get to the siren they use another method to make sure it doesn't make a noise before unplugging it ( without there other method the siren would instantly sound when it is unplugged ). Now this allows the thieves to work on stealing the vehicle and they don't have to worry about the alarm sounding. Once they have gained access into the vehicle they can simply program a new key into the vehicles ECU via the OBD port.
If the OBD port has been blocked or moved they will simply find another set of can-bus lines behind the dash in order to program a new key. What can you do to stop this form of theft? Install a Pandora Mini BT offering complete protection against theft of the vehicle and the system also features an additional alarm siren which will sound in the event of an attack. You could also fit an additional wireless shock sensor in or around the location of the original siren giving the alarm the ability to sound almost instantly when they start cutting.
If you would like advice on securing your Audi or would like to get a Pandora alarm system installed give us a call on 07525 068291.