XK Loader 3
31 July 2015 | Admin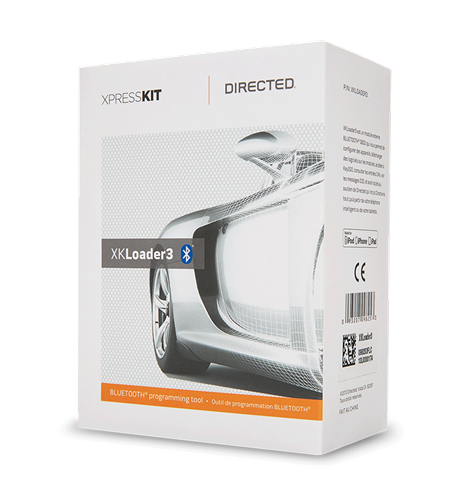 Designed by installers for installers! The all new XK Loader 3 is a massive step forward for the world of vehicle security. Only available for installers but the technology is outstanding, for many years installers have had a hard time downloading software for alarm modules such as the 330 series and the DB all 1 and DB all 2 and with cars running more firmware platforms more than ever it makes complete sense to have a quick and easy method of changing settings or software at the push of a button.
The XK Loader 3 works by inserting a simple OBD plug into your vehicle while the alarm or remote starter is being installed. The module can be linked from the XK Loader directly to the security product via the D2D data port. Once connected to mobile internet from your iPhone any form of software can be instantly be downloaded, this not only offers a straight forward installation but it also offers the ability to make small tweaks to your system to make it personal to your preferences.
This is a major step forward over any other security brand on the market. giving you complete control over the whole security system while the installation is being carried out. any other alarm needs a connection from a laptop or desktop computer. Well done to Directed once again for an awesome product.