VW T6 Thatcham Approved Deadlocks Fitted Essex
6 November 2018 | Admin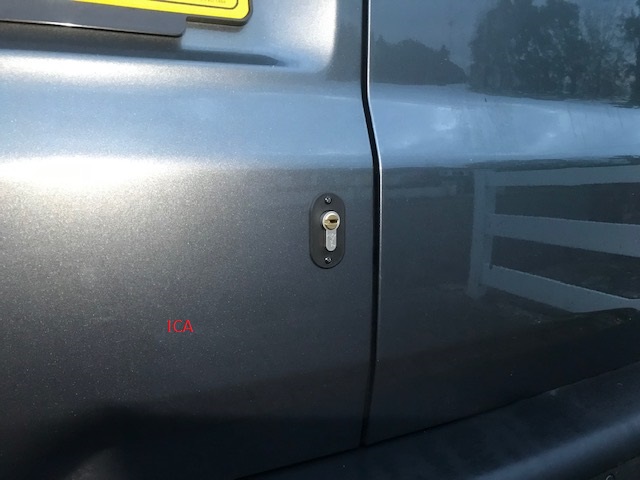 The VW T6 has been known for common attacks to the rear door cylinder and making a hole in the sliding door next to the vehicles handle in order to gain access into the vehicle. These deadlocks are Thatcham approved and offer excellent security and protect your van to the extreme. The idea of deadlocks is they are only locked / secured when you wish to lock them meaning you can never lock your keys inside the vehicle offering excellent piece of mind along with Thatcham accredited security. Unlike other locks on the market these locks have a large throw on the bolt meaning once the lock is locked they offer excellent performance against attack.
These Thatcham accerdited locks offer the anti bump and anti drill locks meaning the cylinder can't just be drilled out in order to bypass the lock cylinder. From experience having to drill these out it can take up to 45 mins per lock with very sharp drill bits to gain access which is more than enough attack time. Remember Thatcham testing states the lock must fight up against attack for more than 3 mins.
These locks offer 3 keys in total but we key all locks alike that are fitted onto your vehicle. We fully rust proof all the holes that area made within the vehicles bodywork meaning you don't have to worry about any form of rust issues in the future. If you would like to book your vehicle in why not give us a call today on 07525 068291.