VW T5 Pandora Immo Fitted Essex
31 July 2019 | Admin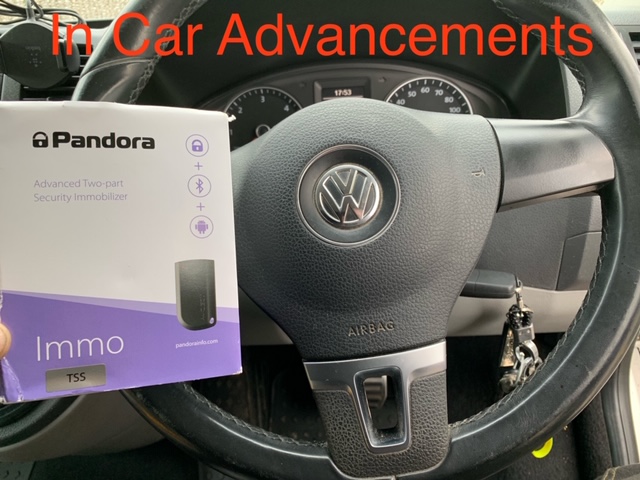 The VW T5 is a very common van to get stolen. Thieves can clone new keys into the vehicles ECU within 40 seconds on these vans. Sadly a factory Thatcham approved alarm makes no difference to this form of attack. This customer didn't want any hassle of entering buttons or messing around before driving. We recommended the Pandora Immo this offers outstanding security and once we loomed the device into the original vehicle harness the chances of finding it are 1 in a 1000. The Pandora Immo is extremely small making it very hard to find when the vehicle is being attacked, the Immo will allow the vehicle to be started without a tag within range however once any movement is sensed ( less than 1 m ) the vehicle will instantly immobilise meaning the engine will completely die.
The Pandora Immo also offers anti hijack which is designed to protect you from car jacking. Once the secure ADR tag leaves the vehicles interior the Pandora Immo will start bleeping for around 30 seconds once this timer expires the vehicle will become immobilised once any motion is detected. This gives you complete piece of mind when driving or when leaving your vehicle parked. The Pandora tag works on 868Mhz meaning the tag can't be key scanned or key cloned unlike other products on the market. The Immo also offers a mobile smartphone app for Apple or Android smartphones.
The smartphone app also allows you to put the device in valet mode meaning you can put the car in for a service or maintenance work without the worries of the immobiliser effecting there work. If you would like an Immobiliser installed give us a call on 07525 068291. We will have a secure solution for your vehicle no matter what year! Find out more on the Pandora Immo.