VW T5 Alarm Upgrade
12 July 2016 | Admin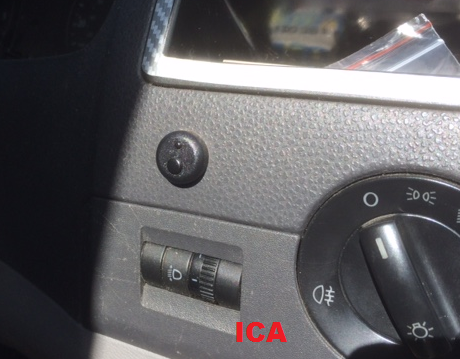 The VW T5 is choosen by many customers as a solid work van. But sadly they do lack good security as standard. The original alarm can be turned off by a simple ignition feed which means you can attack the vehicle within seconds and gain entry without making a sound. We choose to install a Cobra on this vehicle for mainly two reasons. The Cobra alarms are ultra reliable and the 2nd reason VAG group vehicles use the Cobra brand as standard for many optional extra's such as parking sensors. So you can rest assured you have a high quality product which will be installed.
The Cobra Can-Bus alarm works perfectly alongside the original VW remote control meaning you can lock the vehicle and the alarm will arm and unlocking will disarm the alarm system. It looks very neat once installed the only parts you will see are the small LED / override and 2 white ultrasonic movement sensors these are fixed to the vehicles headlining. We can activate the warning beeps which means the alarm will beep on arm and disarming of the system.
We offer a 3 year warranty on this system for complete piece of mind and fit the Cobra Can-Bus alarm system at your home or workplace in the local Essex area. Want the VW T5 alarm installed call us now on 07525 068291.