VW T-Cross Laserline Rear Parking Sensors Fitted Rayleigh Essex
13 January 2023 | Admin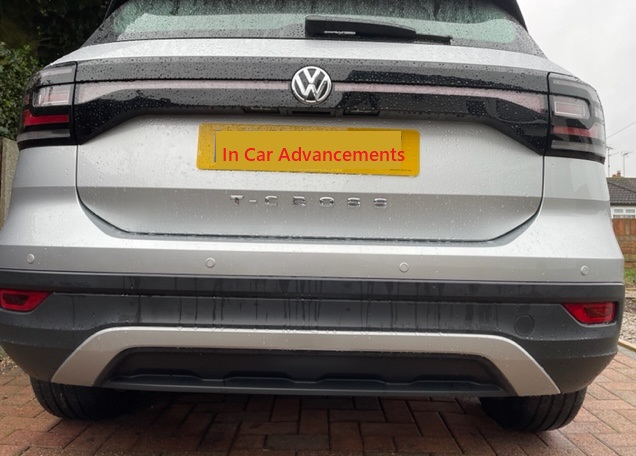 It's amazing vehicles as new as this 2021 VW T-Cross don't come with rear parking sensors as standard, the parking aid systems are an optional extra when purchasing these vehicles when new. We installed the Laserline rear sensors which offer excellent reliability and protection when reversing. The Laserline sensors are made in Italy meaning they are very well made unlike many other cheaper brands on the market which simply don't perform as well.
These sensors were professionally colour coded to match the Reflex Silver meaning the sensors are a perfect match to the vehicles bodywork. They were also installed in the factory positions making the sensors look as neat as possible. These rear parking sensors have a buzzer which is mounted in the rear of the vehicle and this will bleep faster and faster the closer you get near an object in your reversing path.
The T-Cross is a large vehicle and as such getting parking sensors is one of the best investments you can make on this vehicle, we fit parking sensors to VW vehicles and many other brands over the Essex area on a mobile basis. You can contact us on 07525 068291 or email Sales@in-car-advancements.co.uk for a quote.