VW Crafter Rear Parking Sensors
26 July 2017 | Admin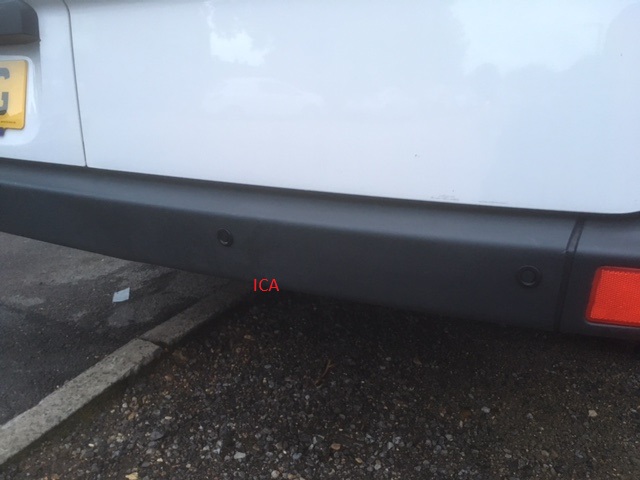 The VW Crafter is exactly the same as the Mercedes Sprinter. And in most cases they lack rear parking sensors which is unusual on a large van like this. In Car advancements offer a perfect solution if your vehicle doesn't have any form of sensors fitted. We install 4 rear sensors in the original VW / Mercedes locations meaning they are fitted in the best location possible.
Once installed you simply select reverse gear and the reversing sensors will give one beep to let you know they have become active. When you start reversing the vehicle and there is an object in range it will bleep faster and faster to alert you. The sensors detect object from upto 1.5 meters away giving you plenty of warning before getting to close. Once you are around 12 inches / 30 cm's away from the object the sensors will go to a constant tone.
Once the parking sensors have been installed on your VW Crafter or Mercedes Sprinter it gives complete piece of mind when reversing due to the size of the high top van. If you would like to get parking sensors installed give us a call on 07525 068291.