VW Caddy 2015 Alarm Upgrade
15 October 2015 | Admin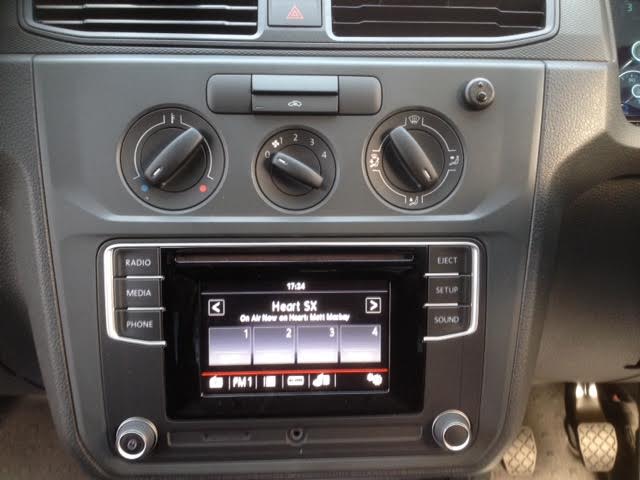 If you own the brand new face lifted VW Caddy you should think about protecting your new investment. All VW Caddy's have a flashing LED in the drivers door card, be aware this comes as standard on all models and doesn't mean you have an alarm. This factory fitted LED just means the vehicle is locked. In Car Advancements can offer a OE style upgrade which is fully Thatcham approved, and that means you have a full Thatcham Cat 1 once its installed. The system is extremely neat and sleek the only parts you see on the vehicles dashboard are the override LED and the ultrasonic sensors. These are white which match the original factory A Pillars perfectly and you won't even know they have been fitted aftermarket.
The alarm works from the original VW remote 3 button key. allowing you to arm and disarm the alarm without the hassle of having extra remotes hanging from your vehicles keys. The great part about this alarm is the way it's programmed to work with the VW software meaning no holes have to be drilled for additional sensors such as a bonnet pin sensor which would normally be installed.
We cover the local Essex area offering the VW Caddy 2015 and all previous model car alarm upgrades. Please contact us to find out more.